ACCEPT Metal Heart (JAPAN GUITAR SCORE) Guitar Tab BOOK - $130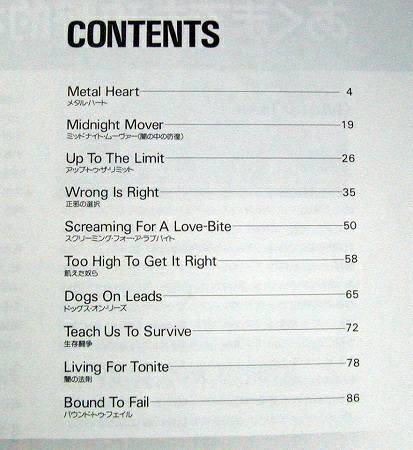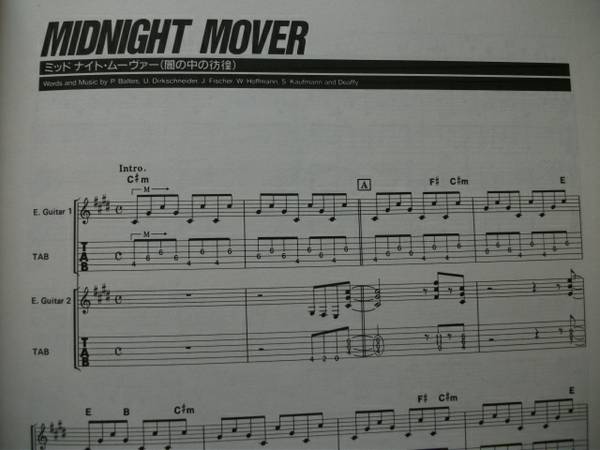 For Sale (1) USED Original Guitar Tab Book.

ACCEPT "Metal Heart" CBS / SONY (Full Band Score , with Guitar-Tablature)

Includes Complete Wolf Hoffmann & Jörg Fischer Guitar Solos , with all Song from Album .

"Metal Heart"
"Midnight Mover"
"Up to the Limit"
"Wrong Is Right"
"Screaming for a Love-Bite"
"Too High to Get It Right"
"Dogs on Leads"
"Teach Us to Survive"
"Living for Tonite"
"Bound to Fail"

This is Metal Heart the sixth studio album (CBS/SONY MUSIC) JAPAN Guitar Tab BOOK w/vocal,guitars tab for all Solos and Rhythm Guitar Parts.
Publication 1985 Edition.

This songbook is 95 pages and does NOT contain ALL The Band parts. ( Guitar & Vocals Only )

Condition; (Like New) USED ,

Band Score of Japan is the world's best quality!

Shipping/handling is $7 in the usa .