ALICE COOPER TRASH (Guitar Recorded Versions) GUITAR TAB SONGBOOK TABLATURE - $60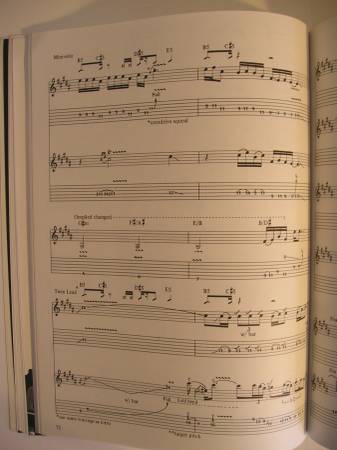 For Sale (1) USED Original Guitar Tab Book.

ALICE COOPER Tablature Book* (Guitar Recorded Versions) Guitar TAB

This is ALICE COOPER "TRASH" Hal Leonard Music USA BOOK w/vocal, guitars tab (solos also).

Transcribed by Joff Jones , Hal Leonard published in 1989.

1. "Poison"
2. "Spark in the Dark"
3. "House of Fire"
4. "Why Trust You"
5. "Only My Heart Talkin'"
6. "Bed of Nails"
7. "This Maniac's in Love with You"
8. "Trash"
9. "Hell Is Living Without You"
10. "I'm Your Gun"

This songbook is 112 pages and does NOT contain ALL The Band parts. ( Guitar & Vocals Only )
The song titles and lyrics is in English.

Condition; (New).

USA GUITAR TAB (Tablature) IS THE MOST ACCURATE IN THE WORLD!

Shipping/handling is $7 in the usa .