- VHS VIDEO TRADING -
if you have no dvd's to offer in trade ,
I will trade anything from my dvd concert list for your old VHS movies.

For trades send your list to :
Email - Bootvideos@yahoo.com
1.33:1 (4:3)
Traditional television & computer monitor standard

My VHS Collection :

ABOUT LAST NIGHT - (1986) Full Screen - Comedy , Rated R / 113:06
ABOVE THE LAW (1988) Full Screen - Action , Rated R / 99:24
ACE VENTURA PET DETECTIVE (1994) Full Screen - Comedy , Rated PG / 87:00
A CHRISTMAS CAROL (1983) Full Screen - Drama , Family , Rated G / 69:54
AIRHEADS (1994) Full Screen - Comedy , Music - PG-13 / 92:07
AIR FORCE ONE (1997) Full Screen - Action , Drama Rated R / 124:30
ALIEN (1979) Full Screen - Horror , Sci-Fi Rated R / 116:25
ALIENS (1986) Special ED. Full Screen - Horror , Sci-Fi , Rated R /
ALLIGATOR (1980) Full Screen - Horror , Rated R /
AMERICAN DRIVE IN (1985) Full Screen - Comedy , Rated R / 92:10
AMERICAN PSYCHO (2000) Full Screen / Crime , Drama - R / 102:08
AMITYVILLE 2 (1982) Full Screen - Drama , Horror , Rated R / 104:21
AMOS AND ANDREW (1993) Full Screen - Comedy , Rated PG / 95:46
AND GOD CREATED WOMAN (1988) Full Screen - Comedy , Drama , Rated R / 100:
AN AMERICAN SUMMER (1990) Full Screen - Comedy , Drama , Rated PG / 99:40
ANGELS DIE HARD (1970) Full Screen - Action , Drama , Rated R / 88:23
ANIMAL HOUSE (1978) Comedy - R / 112:36
ARRIVAL , The (1996) Full Screen - Action , Sci-Fi , Rated PG-13 / 115:00
ARTICLE 99 (1992) Full Screen - Drama , Rated R / 100:43
ARTHUR (1992) Full Screen - Comedy , Romance , Rated PG / 97:00
AT CLOSE RANGE (1986) Full Screen - Drama , Rated R / 115:51
AXE (1977) Full Screen - Horror , Rated R / 73:31

BACHELOR PARTY (1984) Full Screen , Comedy , Rated R / 105:26
BACK TO THE FUTURE (1985) Full Screen - Comedy , Rated PG / 116:00
BATMAN FOREVER (1995) Full Screen - Action , Fantasy , Rated PG-13 / 121:33
BEACH BALLS (1988) Full Screen - Comedy - R / 82:21
BEETLEJUICE (1988) Full Screen - Comedy , Rated PG / 91:57
BIG (1988) Full Screen - Comedy , Rated PG / 104:19
BIG CHILL , The (1983) Full Screen - Comedy , Drama - R / 104:57
BIG EASY , The (1986) Full Screen - Drama , Romance , Rated R / 100:40
BIG LEBOWSKI , The (1998) Full Screen - Comedy , Crime , Rated R / 117:00
BIRDY (1984) Full Screen - Drama , Rated PG / 104:19
BLADE RUNNER (1982) Full Screen - Action , Rated R / 115:17
BLIND FURY (1988) Full Screen - Action , Rated R /
BLOODSPORT (1988) Full Screen - Action , Drama - R / 91:56
BLOWN AWAY (1994) Full Screen - Action , Drama , Rated R /
BLUE MOVIES (1988) Full Screen - Comedy , Rated R / 92:23
BREAKFAST CLUB , The (1985) Full Screen - Comedy , Drama - R / 97:09
BREAKHEART PASS (1975) Full Screen - Mystery, Western Rated PG /
BRINGING OUT THE DEAD (1999) Full Screen - Comedy , Drama Rated R / 120:37

CAPE FEAR (1991) Full Screen - Comedy , Drama - R / 127:35
CAPTAIN RON (1992) Full Screen - Comedy , Rated PG-13 / 99:55
CAR WASH (1976) Full Screen - Comedy , Rated R / 97:21
CASINO (1995) Full Screen - Crime , Drama , Rated R /
CHEAP SHOTS (1988) Full Screen - Comedy , Rated PG-13 / 86:00
CHOPPING MALL (1991) Full Screen - Horror , Sci-fi Rated R /
C.H.U.D. 2 : Bud the Chud (1989) Full Screen - Comedy , Horror , Sci-fi /
CITY SLICKERS (1991) Full Screen - Comedy , Western , Rated PG-13 / 113:50
COCKTAIL (1998) Full Screen - Comedy , Drama , Rated R / 103:24
COLD COMFORT (1988) Full Screen - Drama , Thriller - R / 87:50
COLOR OF MONEY , The (1986) Full Screen Menu 1986 - Drama , Rated R /
CON AIR (1997) Full Screen - Action , Thriller Rated R / 115:17
CONTACT (1997) Full Screen - Drama , Sci-Fi - PG / 150:00
CLEAR PRESENT DANGER (1994) Full Screen - Action , Drama , Rated PG-13 / 141:08
CLOSE ENCOUNTERS OF THE THIRD KIND (1977) Full Screen - Drama , Sci-Fi - PG / 137:25
CYBORG (1989) Full Screen - Action , Sci-Fi Rated R / 86:00

DAMIEN : OMEN 2 (1978) Full Screen - Horror , Rated R / 106:42
DAVE (1993) Full Screen - Comedy , Romance Rated PG-13 / 109:50
D.C. CAB (1983) Full Screen - Comedy , Rated R / 99:35
DEAD END STREET (1982) Full Screen - Drama - R / 87:
DEATH WARRANT (1990) Full Screen - Action , Drama , Rated R / 88:53
DEEP IMPACT (1998) Full Screen - Action , Drama , Rated PG-13 / 121:00
DEEP RISING (1998) Full Screen - Action , Horror , Rated R / 106:10
DIE HARD (1988) Full Screen - Action ,Thriller , Rated R / 131:50
DIE HARD 2 (1990) Full Screen - Action , Thriller - R / 123:08
DIE HARD 3 (1995) Full Screen - Action , Thriller - R / 128:25
DRAGONHEART (1996) Full Screen - Action , Drama - PG-13 / 103:20
DREAM TEAM , The (1989) Full Screen - Comedy , Rated R / 112:10
DUMB & DUMBER (1994) Full Screen - Comedy , Rated R / 106:19
DUNE (1984) Full Screen - Action , Sci-Fi , Rated PG-13 / 136:19

EIGER SANCTION , The (1975) Full Screen - Action , Thriller - R / 128:26
ELECTRIC HORSEMAN, The (1979) Full Screen - Comedy , Drama - Rated PG / 120:15
EMPIRE STRIKES BACK (1980) Full Screen - Action , Sci-Fi , Rated PG / 124:40
END OF DAYS (1999) Full Screen - Action , Horror - R / 122:13
ESCAPE FROM NEW YORK (1981) Full Screen - Action , Sci-Fi , Rated R /

FACE OFF (1997) Full Screen - Action , Sci-Fi Rated R / 138:50
FAST TIMES AT RIDGEMONT HIGH (1982) Full Screen - Comedy , Drama , Rated R / 89:38
FATAL ATTRACTION (1987) Full Screen , Drama , Thriller , Rated R / 119:12
FIELD OF DREAMS (1989) Full Screen Menu 1989 - Drama , Fantasy - PG / 105:32
FOG , The (1979) Full Screen - Horror , Rated R / 89:54
FOR LOVE OF THE GAME (1999) Full Screen - Drama , Romance , Rated PG-13 / 137:49
FOR LOVE OR MONEY (1993) Full Screen - Comedy , Drama , Rated PG / 94:48
48 HOURS (1982) Full Screen - Comedy , Action , Rated R /
FOUL PLAY (1978) Full Screen - Comedy , Mystery , Rated PG / 116:17
FRIDAY THE 13th (1980) Full Screen - Horror , Mystery - R / 95:00
FULL METAL JACKET (1987) Full Screen - Drama , Action , Rated R / 118:00

GET SHORTY (1995) Full Screen - Comedy , Rated R / 104:42
GLIMMER MAN , The (1996) Full Screen - Action , Comedy - R / 91:25
GONE IN 60 SECONDS (2000) Full Screen - Action , Thriller , Rated PG-13 / 117:47
GOOD MORNING VIETNAM (1987) Full Screen - Comedy , Drama , Rated R / 120:39

HARD RAIN (1998) Full Screen - Action , Drama , Rated R / 96:32
HARD TARGET (1995) Full Screen - Action , Thriller , Rated R / 96:02
HALLOWEEN (1978) Full Screen - Horror , Rated R /
HALLOWEEN 2 (1981) Full Screen - Horror , Rated R /
HALLOWEEN 3 (1983) Full Screen - Horror , Rated R /
HALLOWEEN 4+5 (1988) Full Screen - Horror , Rated R /
HALLOWEEN 6 (1995) Full Screen - Horror , Rated R /
HALLOWEEN 7 (1998) Full Screen - Horror , Rated R /
HALLOWEEN 8 (2000) Full Screen - Horror , Rated R /
HEAVEN HELP US (1985) Full Screen - Comedy , Drama , Rated R / 103:25
HONEYMOON IN VEGAS (1992) Full Screen - Comedy , Romance , Rated PG-13 / 97:01
HOT SHOTS! PART DEUX (1993) Full Screen - Comedy , Rated PG / 89:43
HOT SHOTS! PART DEUX (1993) Full Screen - Comedy - PG / 89:43

JAWS (1975) Full Screen - Horror , Rated PG /
JAWS 2 (1978) Full Screen - Horror , (Joe Bob Briggs) - PG /
JAWS 3 (1983) Full Screen - Horror , Rated PG / 100:22
JUDGE DREDD (1995) Full Screen - Action , Sci-Fi , Rated R / 96:07
JUNIOR (1994) Full Screen - Comedy , Romance , Rated PG-13 / 110:06

KINDERGARTEN COP (1990) Full Screen - Action , Comedy , Rated PG-13 / 110:49
K-PAX (2001) Full Screen - Drama , Sci-Fi , Rated PG-13 / 120:15

LADYHAWKE (1985) Full Screen - Action , Drama , Rated PG-13 / 120:45
LAST BOY SCOUT (1991) Full Screen - Action , Rated PG / 105:07
LIAR LIAR (1991) Full Screen - Comedy , Rated PG-13 / 86:50
LINE OF FIRE (1969) Full Screen - Drama , Thriller , Rated R / 83:47
LORD OF ILLUSIONS (1995) Full Screen - Horror ,Thriller , Rated R / 121:08

MAGNUM FORCE - Dirty Harry 2 (1973) Full Screen - Action , Thriller - R / 117:45
MALIBU BIKINI SHOP , The (1986) Comedy , Romance - R / 100:12
MEN AT WORK (1990) Full Screen - Comedy , Crime , Rated PG-13 /
MIGHTY DUCKS , The (1992) Full Screen - Action , Comedy , Rated PG / 103:36
MILLION DOLLAR BABY (2004) Full Screen - Drama , Rated PG / 133:00
MINORITY REPORT (2002) Full Screen - Action , Sci-Fi , Rated PG-13 / 145:05
MONEY TALKS (1997) Full Screen SA Menu 1997 - Comedy , Rated R / 96:00
MONSTER HIGH (1989) Full Screen - Horror , Rated R / 83:55
MR. & MRS. SMITH (2005) Full Screen - Action , Comedy , Rated PG-13 / 119:57
MR. MOM (1983) Full Screen - Comedy , Drama , Rated PG / 89:30
MY COUSIN VINNY (1992) Full Screen - Comedy , Rated R /
MY MOMS A WAREWOLF (1989) Full Screen - Comedy , Horror , Rated PG /

NEIGHBORS (1981) Full Screen - Comedy , Rated R / 95:00
NIGHT EYES (1990) Full Screen) - Thriller - R / 95:00
NIGHTMARE BEFORE CHRISTMAS (1993) Full Screen - Animation - PG / 76:15
NOTHING TO LOSE (1997) Full Screen - Comedy , Action - R / 98:00
NO WAY OUT (1987) Full Screen - Action , Drama - R / 114:08
NURSE BETTY (2000) Full Screen - Comedy , Drama - R / 110:20

O BROTHER , WHERE ART THOU (2000) Full Screen - Comedy , Adenture , Rated PG-13 / 107:13
ON DEADLY GROUND (1994) Full Screen - Action ,Thriller Rated R / 101:40
ONE MORE SATURDAY NIGHT (1986) Full Screen - Comedy - R / 95:30
OUTBREAK (1995) Full Screen - Action , Drama - R / 128:10
OVERBOARD (1987) Full Screen - Comedy - PG / 111:46

PACIFIC HEIGHTS (1990) Full Screen - Mystery , Thriller , Rated R / 102:21
PARTY ANIMAL , The (1984) Full Screen - Comedy - R / 77:11
PASSENGER 57 (1992) Full Screen - Action , Rated R / 83:50
PATRIOT , The (1998) Full Screen - Action , Thriller - R / 90:17
PET SEMATARY (1989) Full Screen - Horror , Rated R / 102:34
PLANES TRAINS AUTOMOBILES (1987) - Full Screen - Comedy , Rated R / 91:59
PLATOON (1986) Full Screen - Comedy - R / 119:08
PORKY'S (1981) Full Screen - Comedy , Rated R / 100:41
PREDATOR (1987) Full Screen - Action , Sci-Fi , Rated R / 106:43
PRIVATE PARTS (1997) Full Screen SA Menu 1997 - Comedy , Drama , Rated R / 109:00
PULP FICTION (1994) Full Screen - Drama , Thriller , Rated R / 154:20
PROPHECY 1 , The (1995) Full Screen - Horror, Thriller , Rated R / 97:30
PROPHECY 2 , The (1998) Full Screen - Horror, Thriller , Rated R / 83:19
PROPHECY 3 , The (2000) Full Screen - Horror, Thriller , Rated R / 84:00
PSYCHO 2 - (1983) Full Screen - Horror, Thriller , Rated R / 112:29

QUIET COOL (1986) Full Screen - Action , Rated R / 84:53

RAIN MAN (1988) Full Screen - Drama - R / 133:25
RAISING ARIZONA (1987) Full Screen - Comedy , Crime , Rated PG-13 / 93:55
RANSOM (1996) Full Screen - Drama , Thriller , Rated R / 120:56
RATED X (2000) Full Screen - Action , Rated R / 114:20
RETURN OF THE DRAGON (1973) Full Screen - Action , Comedy , Rated R / 90:08
RETURN OF THE JEDI (1983) Full Screen - Action , Sci-Fi , Rated PG / 131:30
RIVER WILD , The (1994) Full Screen - Action , Crime , Rated PG-13 / 111:25
ROBOCOP (1987) Full Screen - Action , Sci-Fi , Rated R / 102:30
ROCKETEER , The (1991) Full Screen - Action , Family - PG / 108:22
ROCKY (1976) Full Screen 1976 - Drama , Rated PG / 116:48
ROMANCING THE STONE (1984) Full Screen - Action , Comedy - PG / 105:27
ROOSTER COBURN (1975) Full Screen - Western - PG / 107:00
RUNNING MAN , The (1987) Full Screen - Action , Sci-Fi Rated R / 100:36

SAY ANYTHING... (1989) Full Screen - Comedy , Drama , Rated PG-13 / 100:09
SCAVENGER HUNT (1979) Full Screen - Comedy , Rated PG / 116:
SCREWBALL ACADEMY (1986) Full Screen - Comedy , Action , Rated R / 87:30
SCREWBALL HOTEL (1988) - Full Screen - Comedy , Rated R / 103:15
SCROOGED (1988) Full Screen - Comedy , Drama , Rated PG-13 / 100:50
SHAKEDOWN (1988) Full Screen - Action , Drama - R / 97:53
SHORT CIRCUIT (1986) Full Screen - Comedy , Sci-Fi , Rated PG / 98:07
SHOWTIME (2002) Full Screen - Action , Comedy , Rated PG-13 / 95:31
SILENCE OF THE LAMBS (1991) Full Screen - Drama , Thriller , Rated R / 118:16
SILENT RAGE (1982) Full Screen - Action , Horror , Rated R / 100:21
SIX DAYS SEVEN NIGHTS (1998) Full Screen - Action , Comedy , Rated PG-13 / 101:45
SLEEPLESS IN SEATTLE (1993) Full Screen - Comedy , Draman - PG / 105:00
SMOKEY AND THE BANDIT (1977) Full Screen - Comedy , Action / 91:56
SNAKE EYES (1998) Full Screen - Crime , Thriller Rated R / 98:14
SPARTACUS (1960) Full Screen - Action , , Rated PG-13 / 197:00
SPLASH (1984) Full Screen - Comedy , Romance - PG / 109:50
STAKEOUT (1987) Full Screen - Action , Comedy , Rated R / 117:10
STAR WARS (1977) Full Screen - Action , Sci-Fi , Rated PG / 120:50
STING , THE (1973) Full Screen - Comedy , Drama - PG / 129:28
SUDDEN IMPACT (1983) Full Screen - Action , Comedy , Rated R / 117:09

TAKING CARE OF BUSSINESS (1990) Full Screen - Comedy , Rated R / 107:55
TEMPLE OF DOOM , The (1984) - Full Screen - Action , Rated PG / 118:17
TERMINATOR, The (1984) Full Screen - Action , Rated R / 106:33
THELMA & LOUISE (1991) Full Screen - Drama , Crime , Rated R / 129:18
THE CHAMBER (1996) Full Screen - Drama , Thriller - R / 112:35
THE SURE THING (1985) Full Screen Comedy , Drama , Rated PG-13 /
THE THING (1982) Full Screen - Horror , Thriller - R / 108:29
THINGS ARE TOUGH ALL OVER (1982) Full Screen - Comedy - R /
13th WARRIOR , The (1999) Full Screen - Action - R / 102:42
THREE MEN AND A BABY (1987) Full Screen - Comedy , Drama , Rated PG / 102:22
THREE WAY WEEKEND (1980) Full Screen - Sex , Comedy - R / 81:13
TOMMY BOY (1995) Full Screen - Comedy , Rated PG-13 / 97:00
TOTAL RECALL (1990) Full Screen - Action , Sci-Fi , Rated R / 112:48
TOY STORY (1995) Full Screen - Animation , Comedy - G / 80:40
TRUE LIES (1994) Full Screen - Action , Comedy - R / 140:42
TURBULENCE - (1994) Full Screen - Action , Thriller - R / 100:59
TWELVE O'CLOCK HIGH (1949) Full Screen - Action , Drama - UR / 132:13
TWINS (1988) Full Screen - Comedy - PG / 106:40
TWISTER (1996) Full Screen - Action , Rated PG / 113:00

UNDER PRESSURE (1998) Full Screen Menu 1998 - Action , Drama , Rated R / 87:47
UNLAWFUL ENTRY (1992) Full Screen - Drama , Thriller - R / 111:21
USUAL SUSPECTS , The (1995) Full Screen - Drama , Thriller - R / 105:50
U.S. MARSHALS (1998) Full Screen - Action , Drama , Rated PG-13 / 131:10

VAMPIRES (1998) Full Screen - Horror , Action Rated R / 107:58

WATERWORLD (1995) Full Screen - Action , Sci-Fi , Rated PG-13 / 135:
WAXWORK (1988) Full Screen - Comedy , Horror - R / 93:11
WEIRD SCIENCE (1985) Full Screen - Comedy , Fantasy , Rated PG-13 /
WEEKEND AT BERNIES 2 (1993) Full Screen - Comedy , Rated PG / 89:05
WHAT ABOUT BOB ? (1991) Full Screen - Comedy - PG / 99:04
WILD THINGS (1998) Full Screen - Drama , Rated R / 108:07
WITNESS (1985) Full Screen - Crime , Drama - R / 112:15
WORKING GIRL (1988) Full Screen - Comedy , Drama , Rated R / 108:07

YOUNG GUNS (1988) Full Screen - Action , Drama / Rated R / 107:06

---------------------------------------------------------

Looking for these VHS (full Screen Videos) :

A Nightmare On Elm Street
Adventures In baby Sitting
AFTERHOURS (1985) Drama - R / 97:13
ALBINO ALLIGATOR (1996) Drama - R / 93:51
ANOTHER DAY IN PARADISE (1998) Drama - R / 105:14
ANY WHICH WAY YOU CAN (1980) - Action - PG / 115:46
Carlitos way
48 HOURS PART 2 (1990) - Action , Rated R
The Enforcer
The Burbs
Friday The 13 Part 2
Halloween 4
Halloween 5
halloween 6
State of Grace
Thunderbolt & Lightfoot
---------------------------------------------------------
---
Above the Law (1988) Action, Crime, Drama - R : A former Special Operations Vietnam vet works as a Chicago cop and uncovers CIA wrongdoing.
---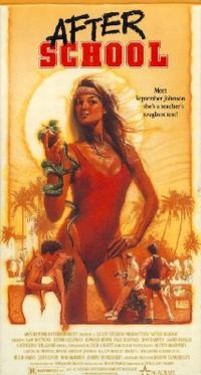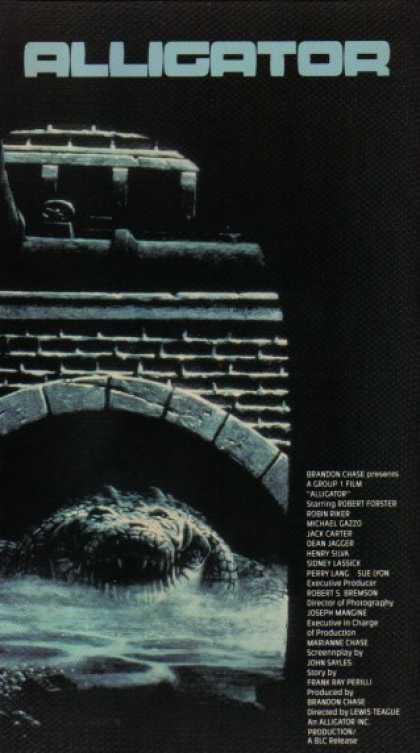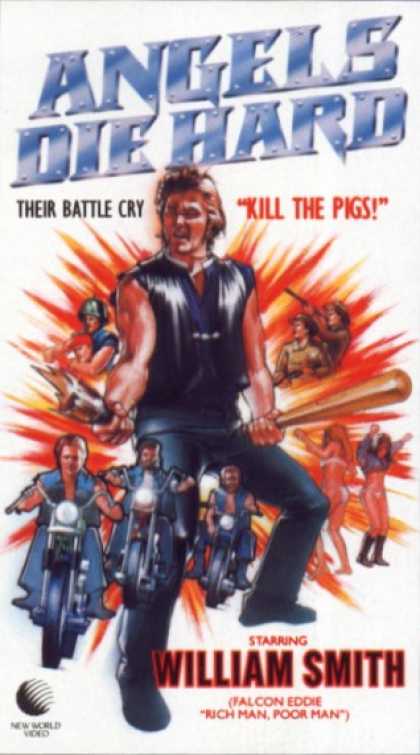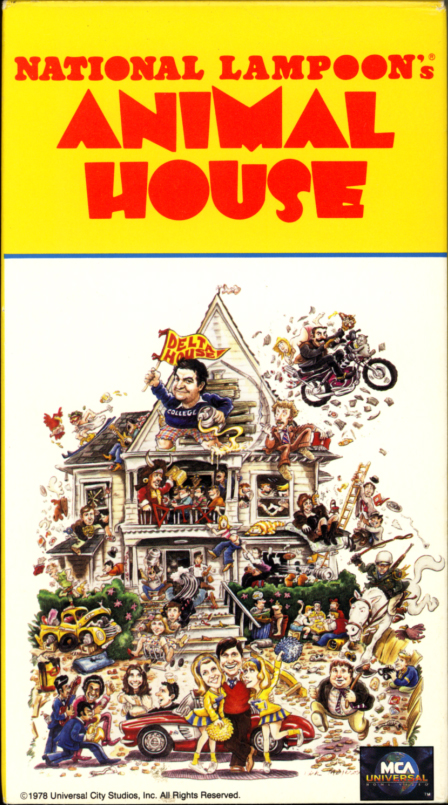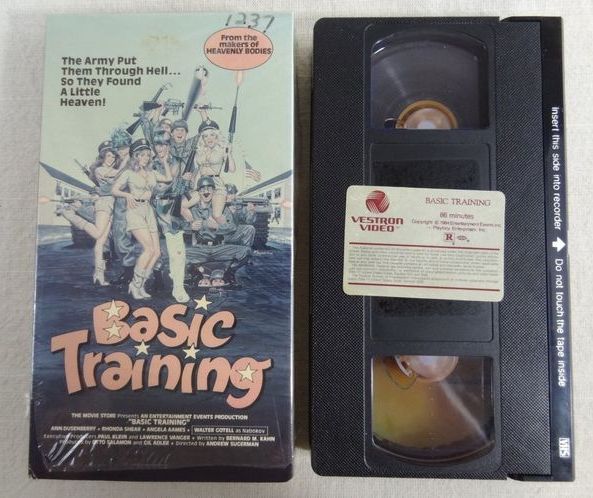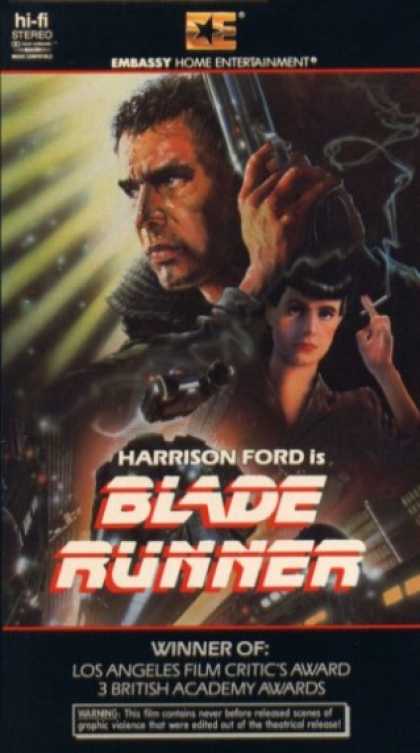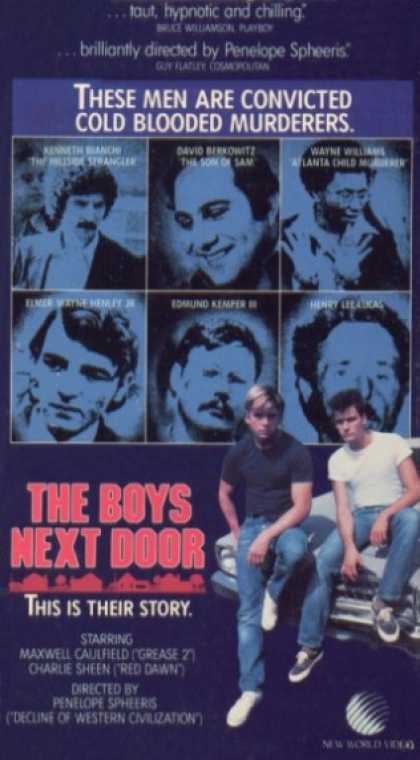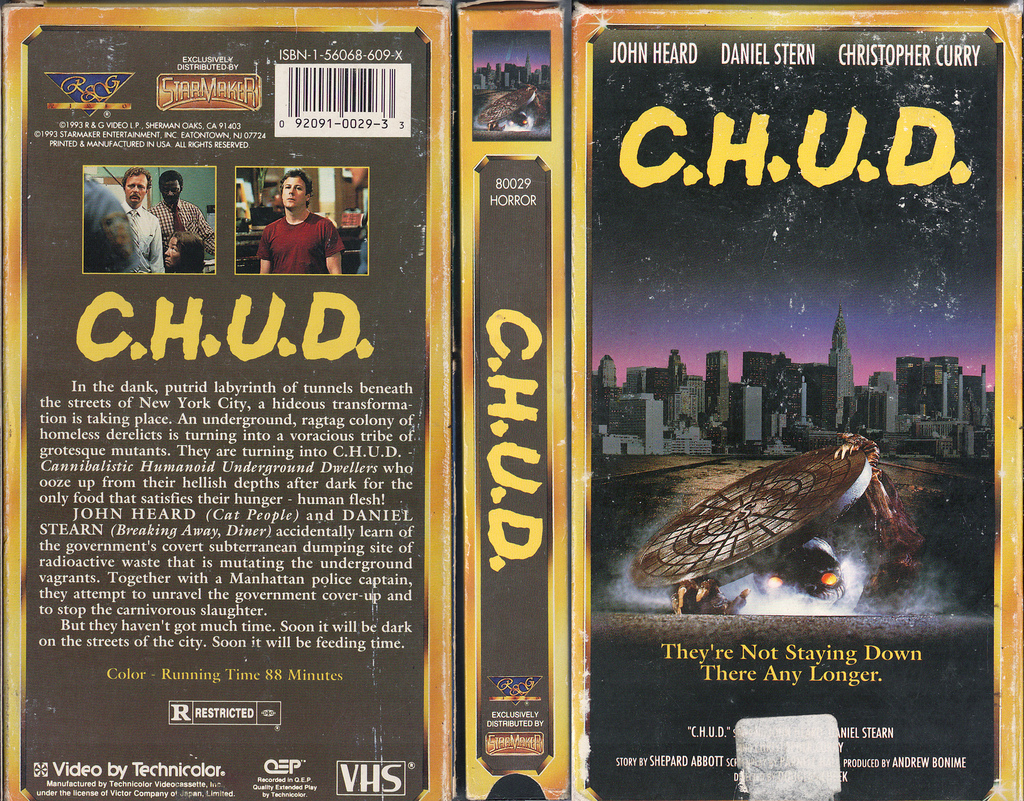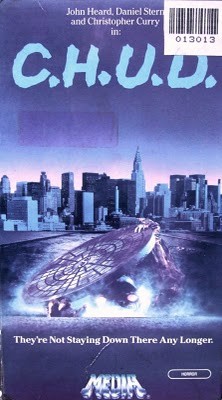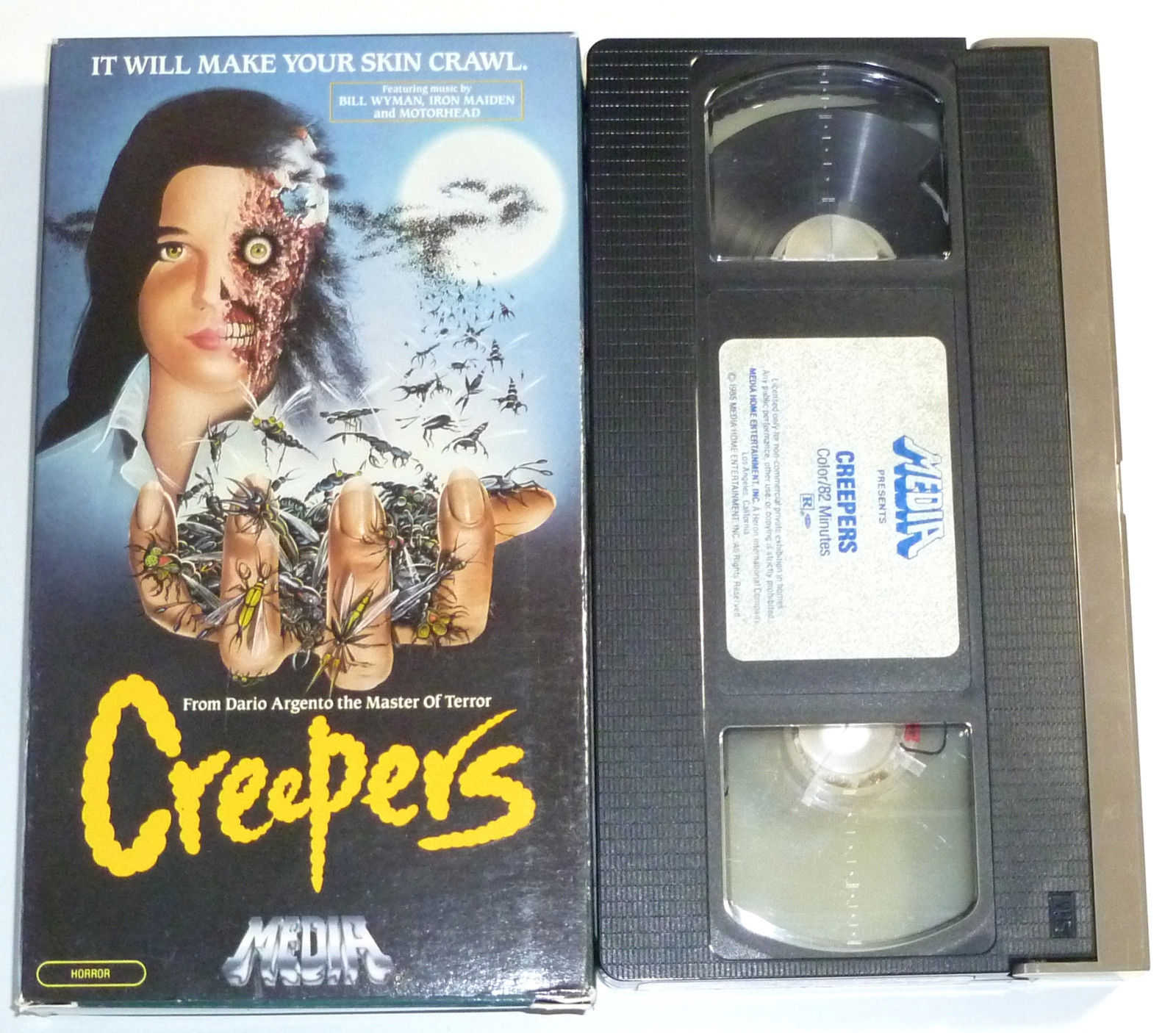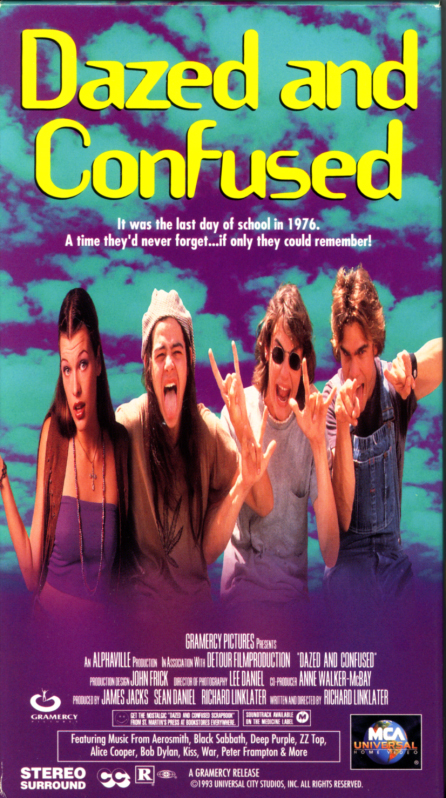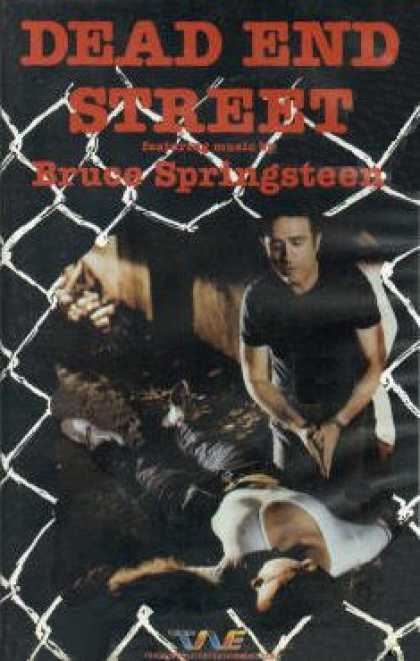 Based on a true story. Alice, a young street walker, receives an opportunity of a lifetime when a television crew casts her to star in a doc. about prostitution
Alice, a 17 year old girl from the gutters of the city, is exposed for the first time to the glitzy world of make believe. For her personal safety and the crew's convenience,
Alice is invited, during the shoot, to stay in the home of Yoram, the director and Mary, his producer-girlfriend.
Alice's presence exceeds all expectations as she lays out her gloomy life story in front of the cameras.
When Mary notices that Yoram gets more then just professionally involved with Alice, she wraps the production as quickly as possible.
Alice doesn't want to go back to the streets, but she doesn't belong in the 'decent' world either. Alice finds herself in a dead end.
---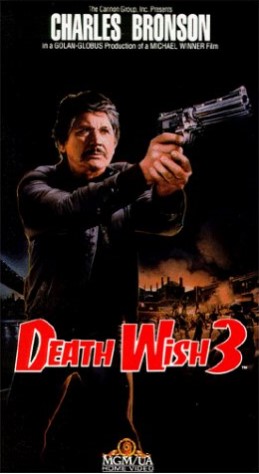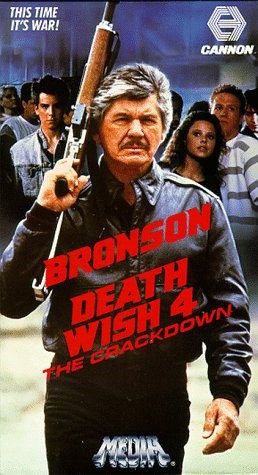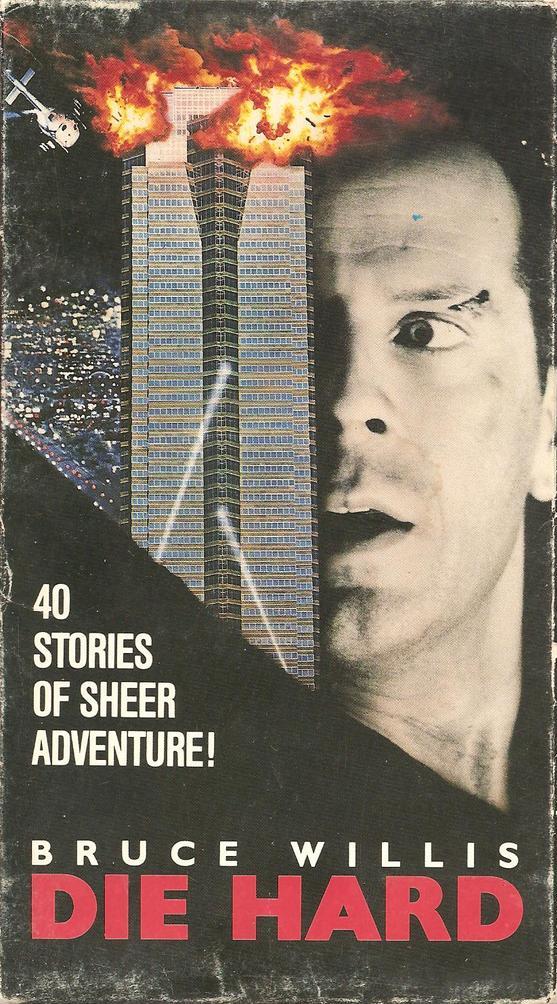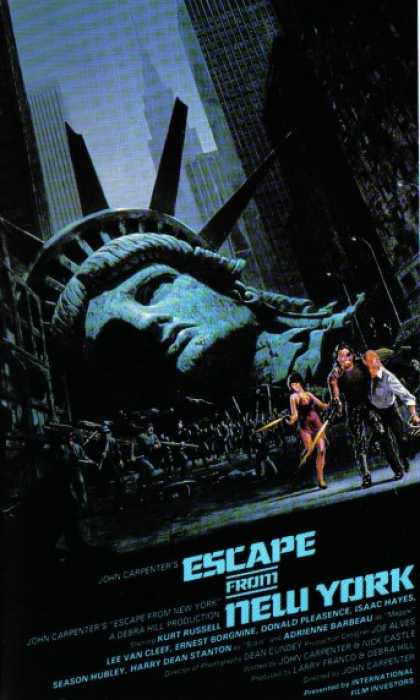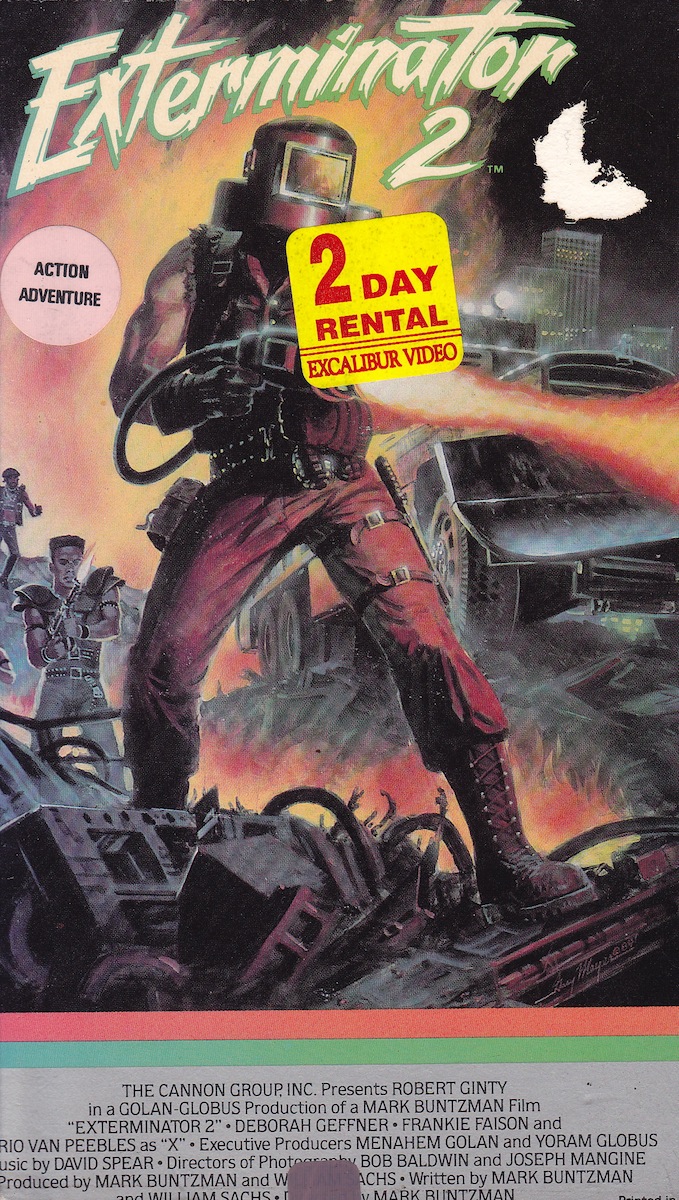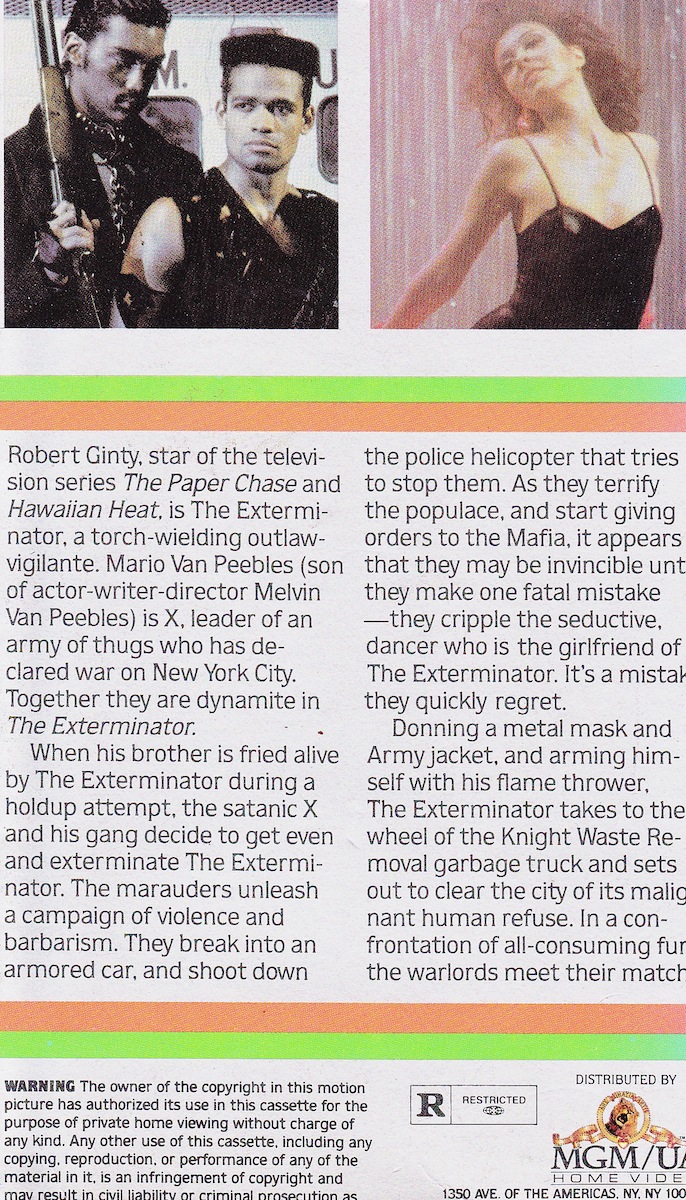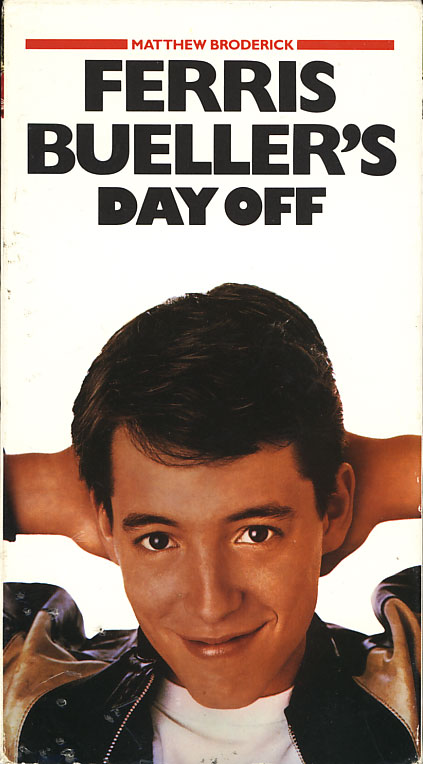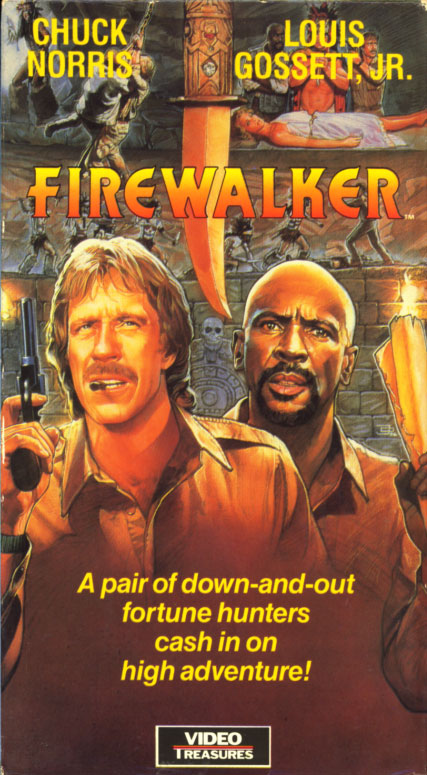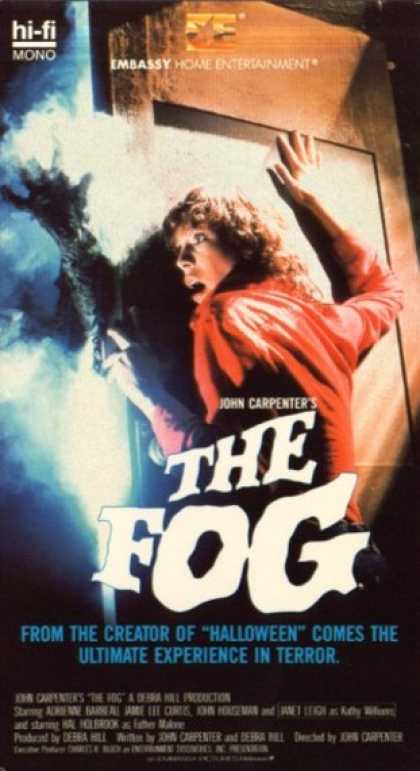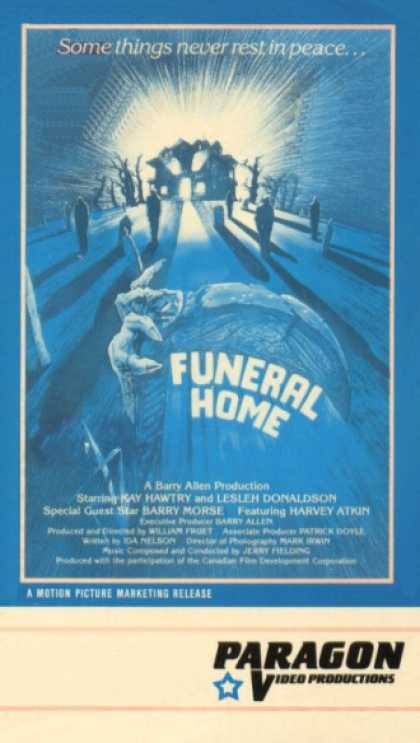 ---
The Gladiator (1986) TV Movie Action, Drama, Thriller - PG : A road warrior vigilante avenges his brother's death at the hands of a crazy motorist by using his souped-up pickup to apprehend drunken drivers and others who abuse their driving privileges.
---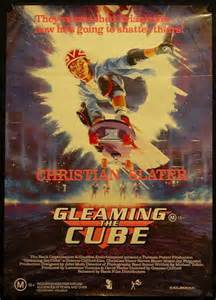 ---
Groundhog Day (1993) Comedy, Drama, Fantasy - PG :
A weatherman finds himself living the same day over and over again.
---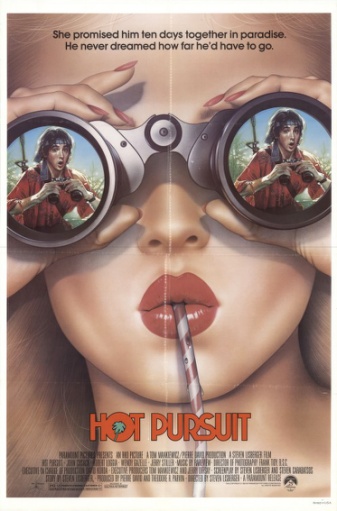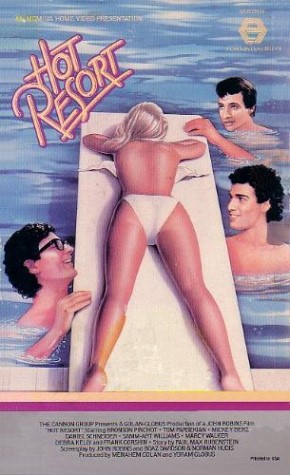 ---
Jaws (1975) Drama, Thriller - PG :
When a gigantic great white shark begins to menace the small island community of Amity, a police chief, a marine scientist and grizzled fisherman set out to stop it.
---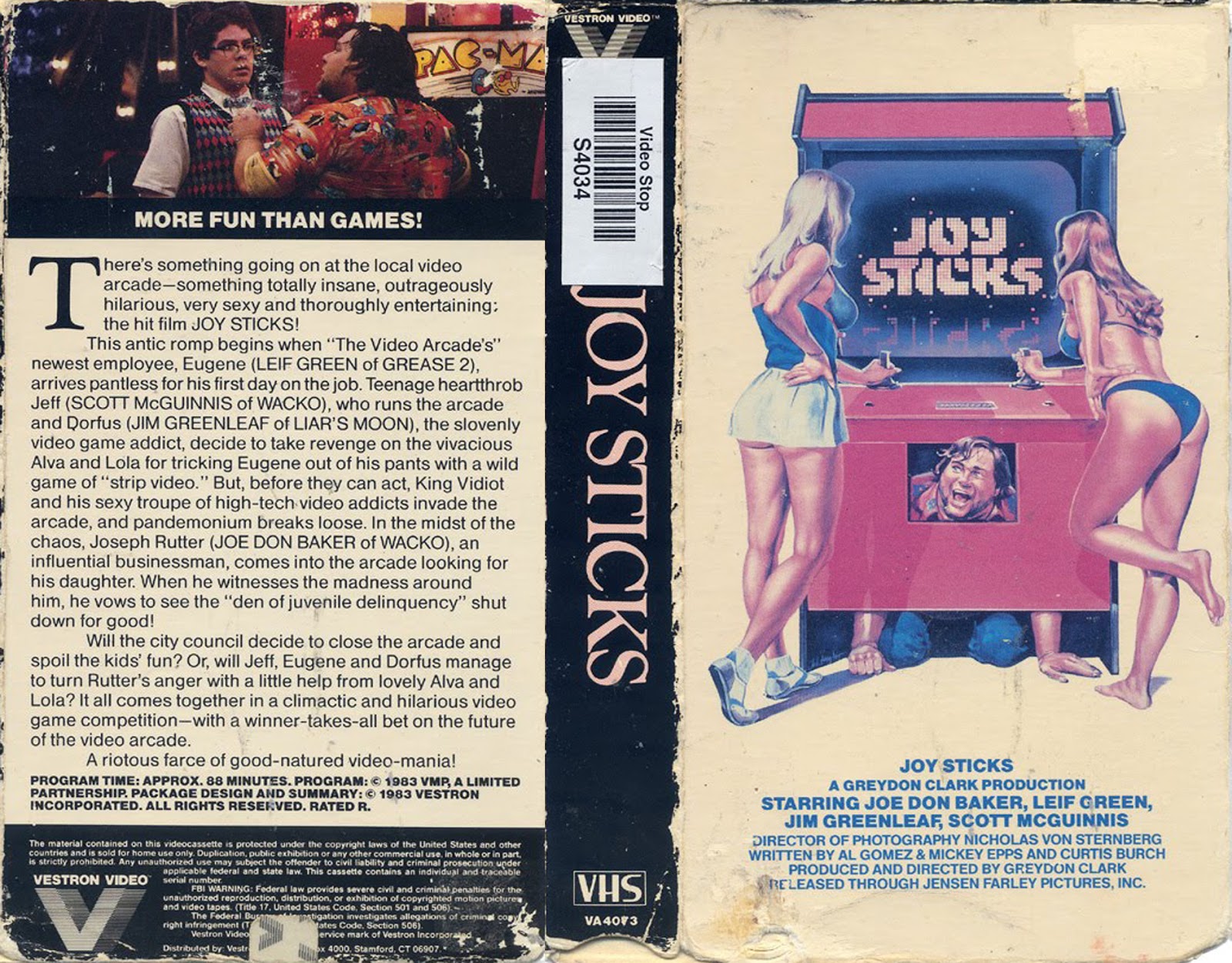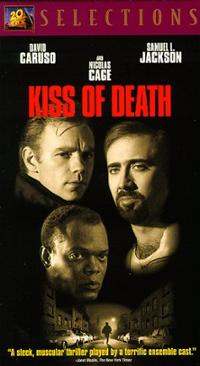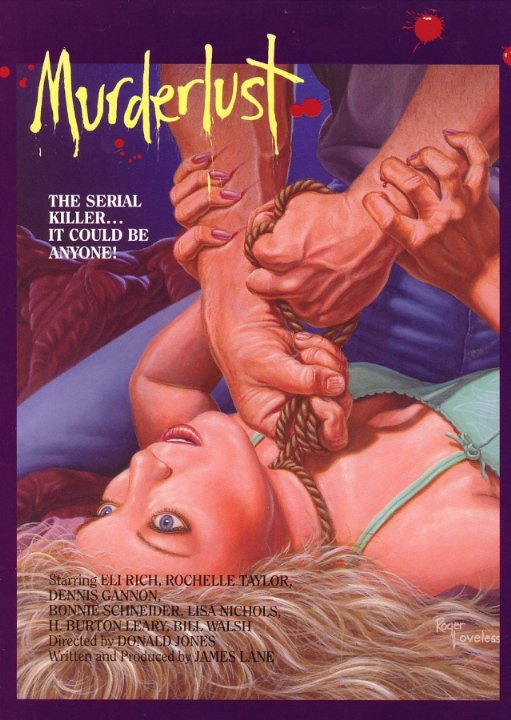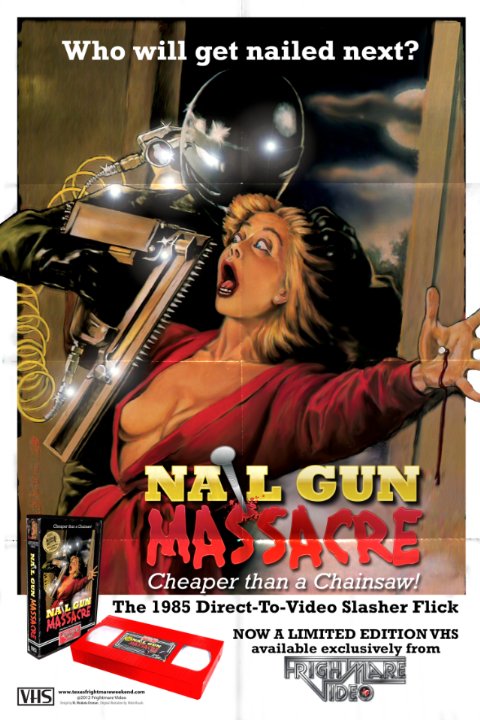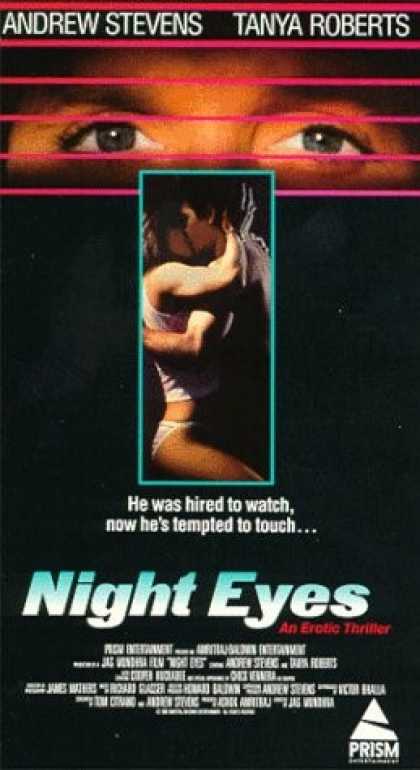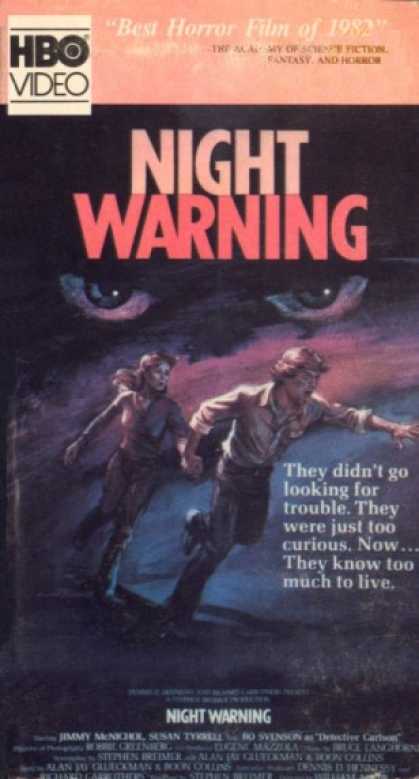 ---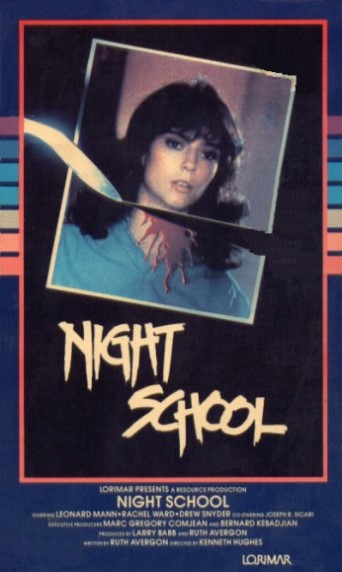 Night School (1981) Horror, Mystery - R :
Who's been decapitating the innocent girls at a local night school? The police are baffled.
---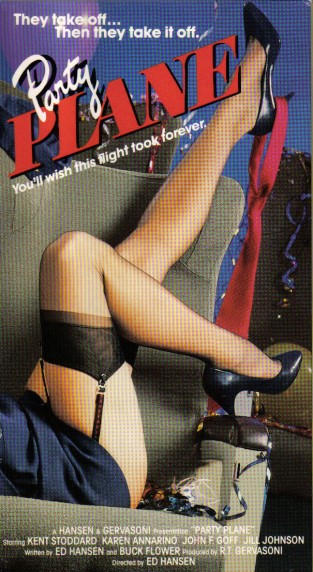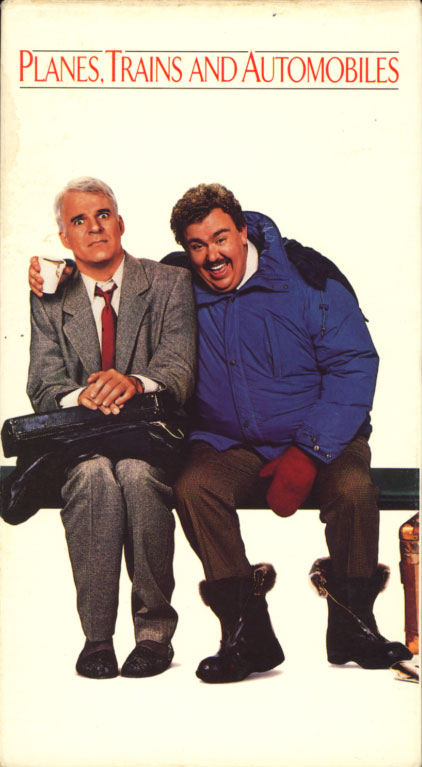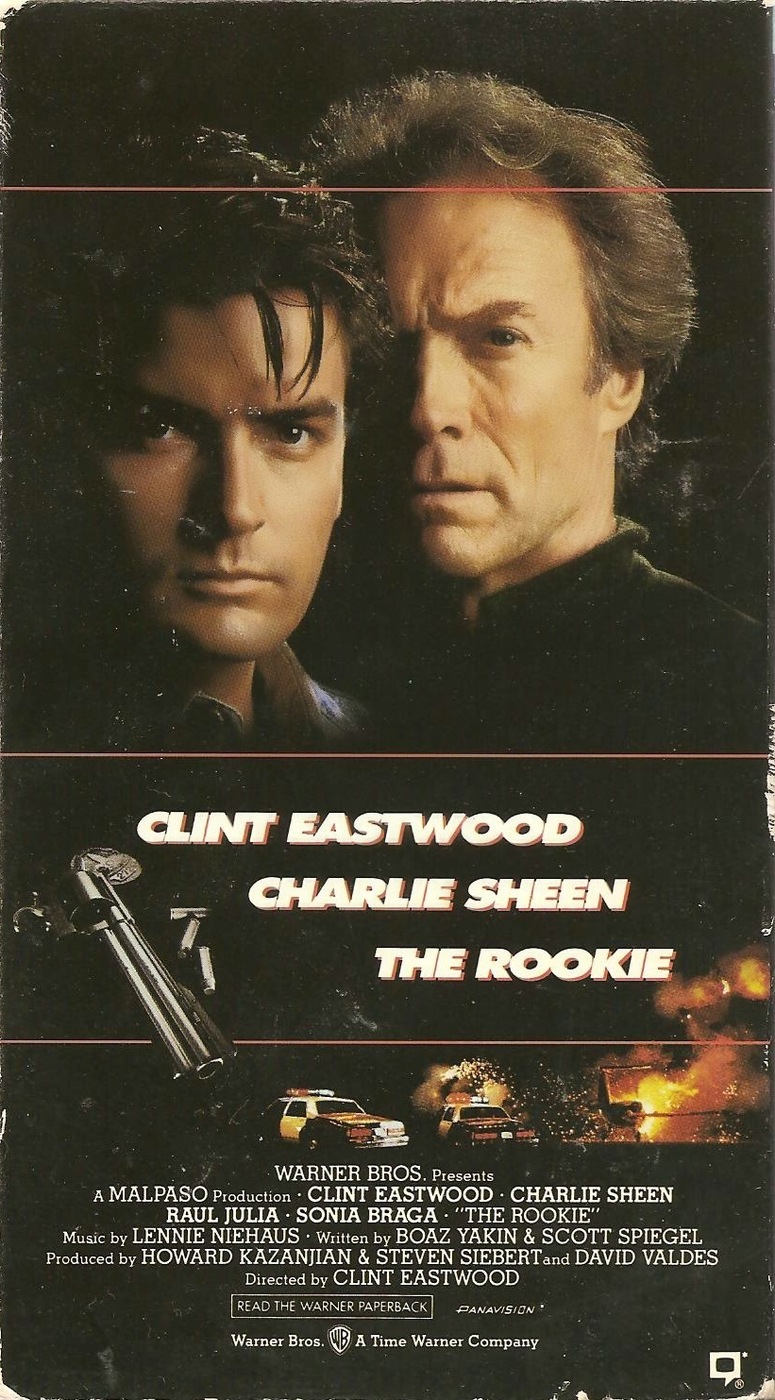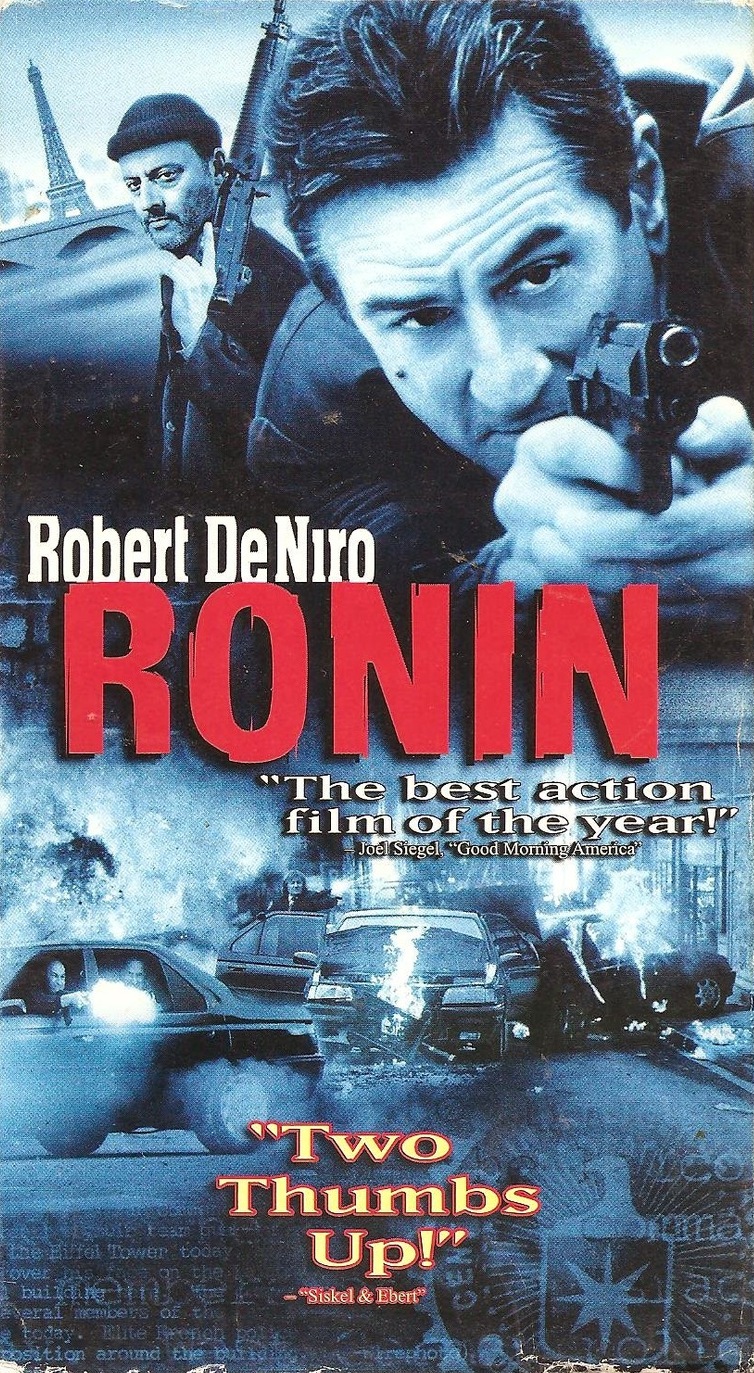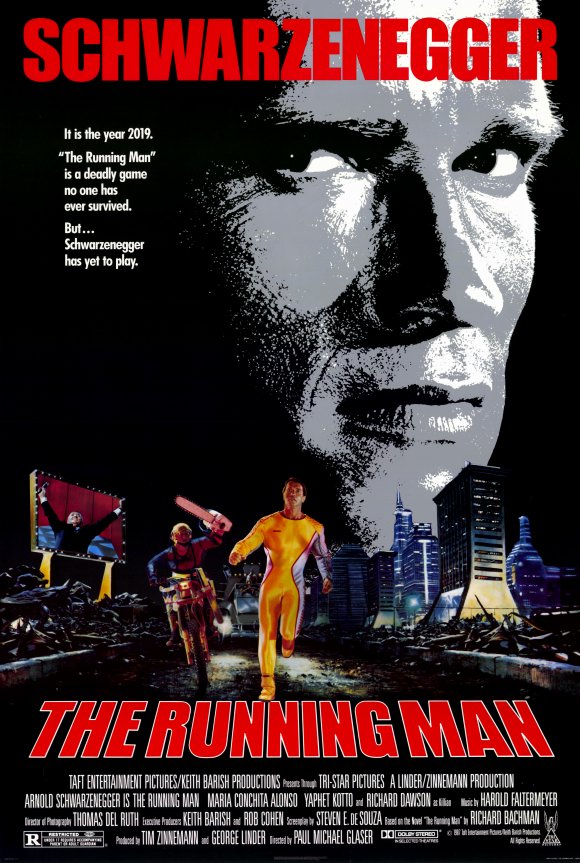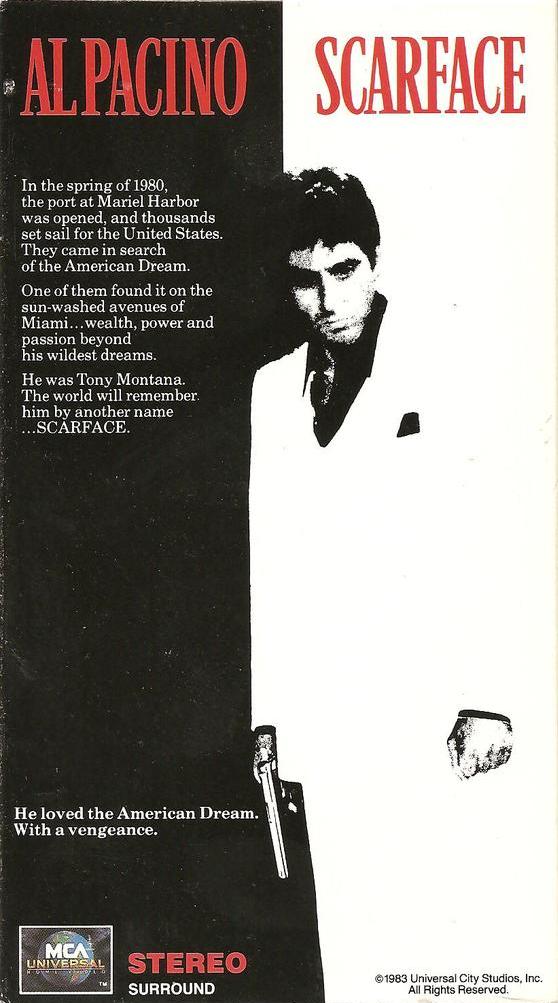 ---
Scrooged (1988) Comedy, Drama, Fantasy - Rated PG-13 :
A selfish, cynical T.V. executive is haunted by three spirits bearing lessons on Christmas Eve.
---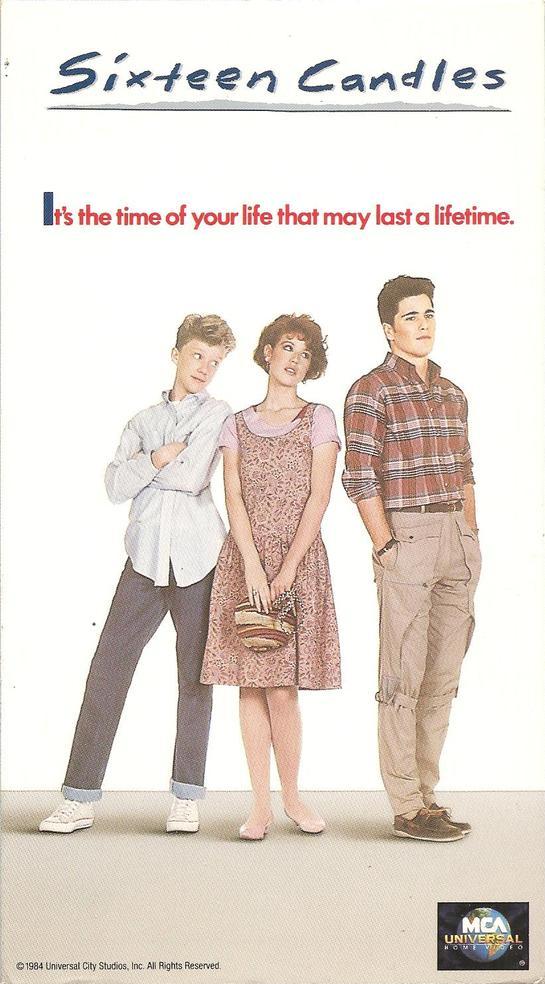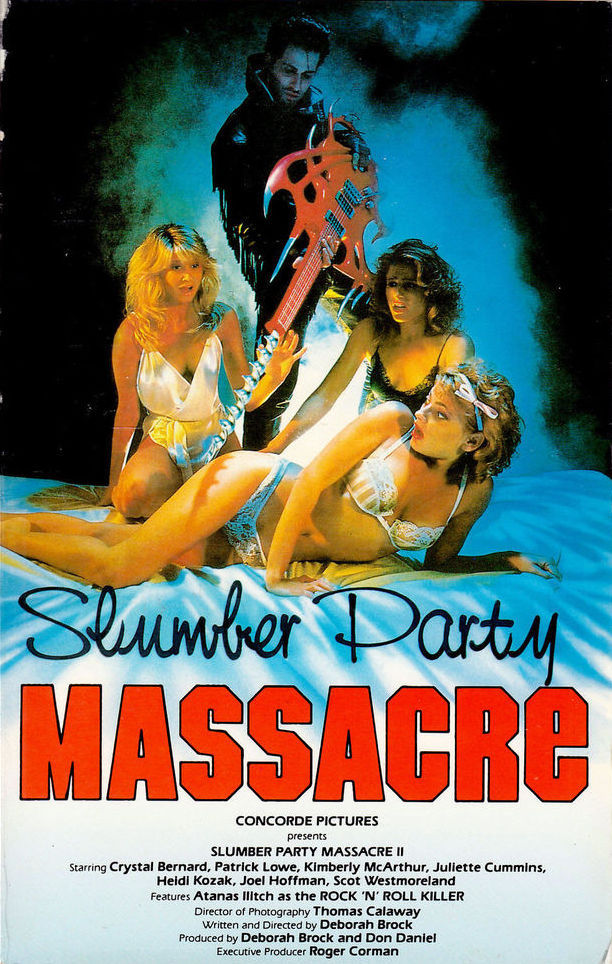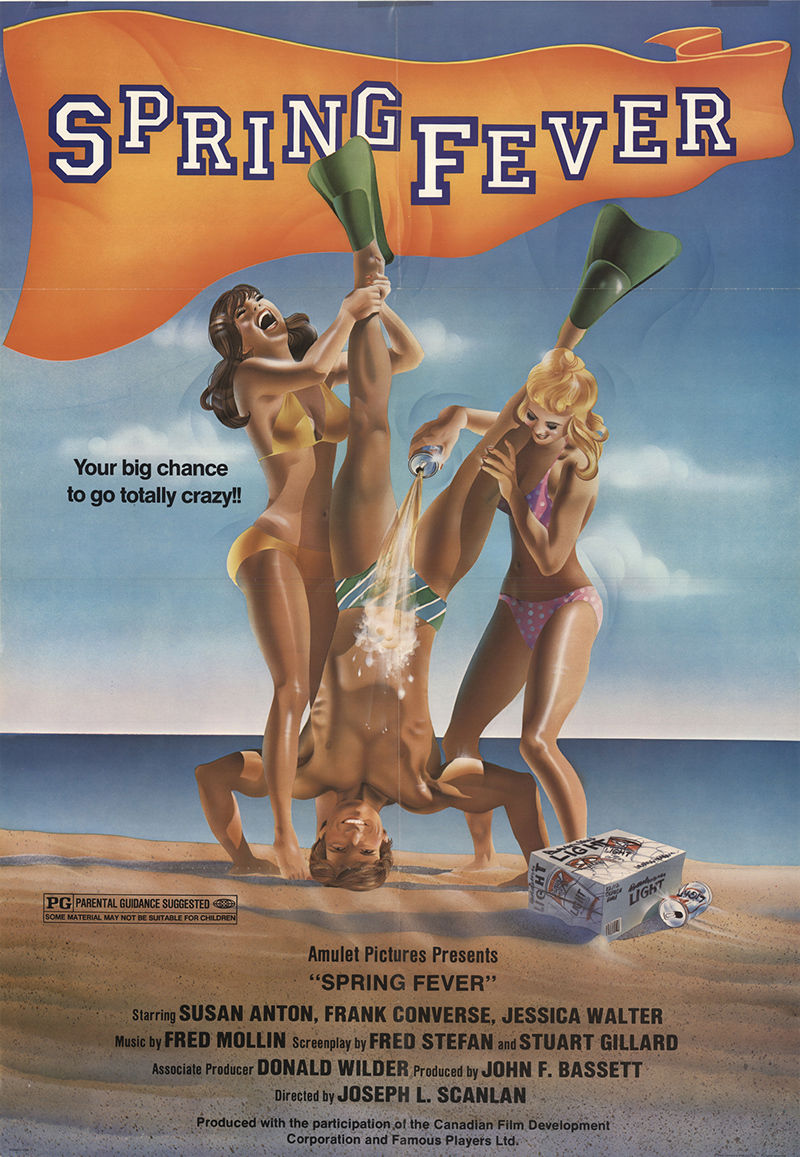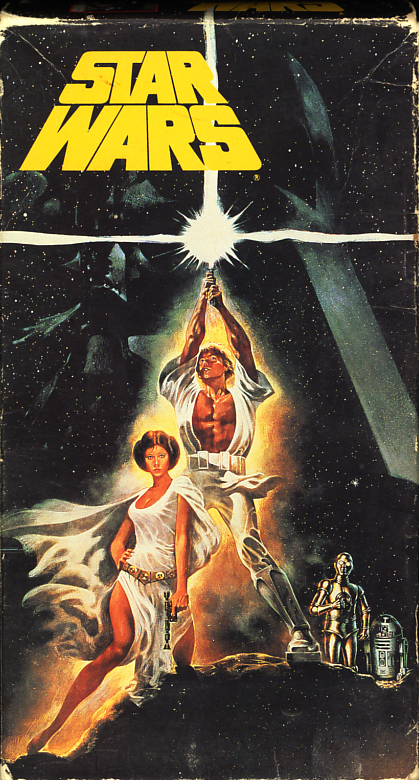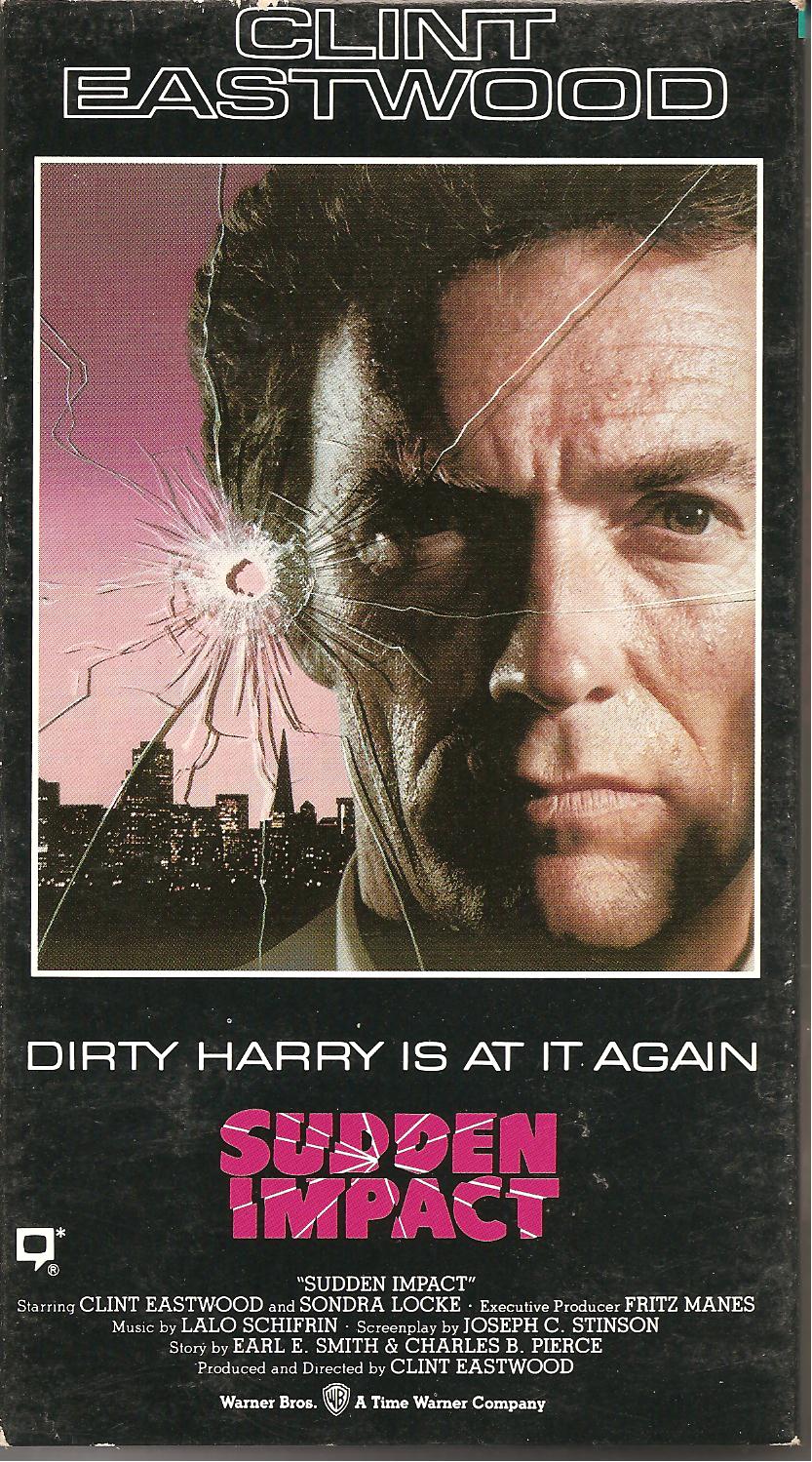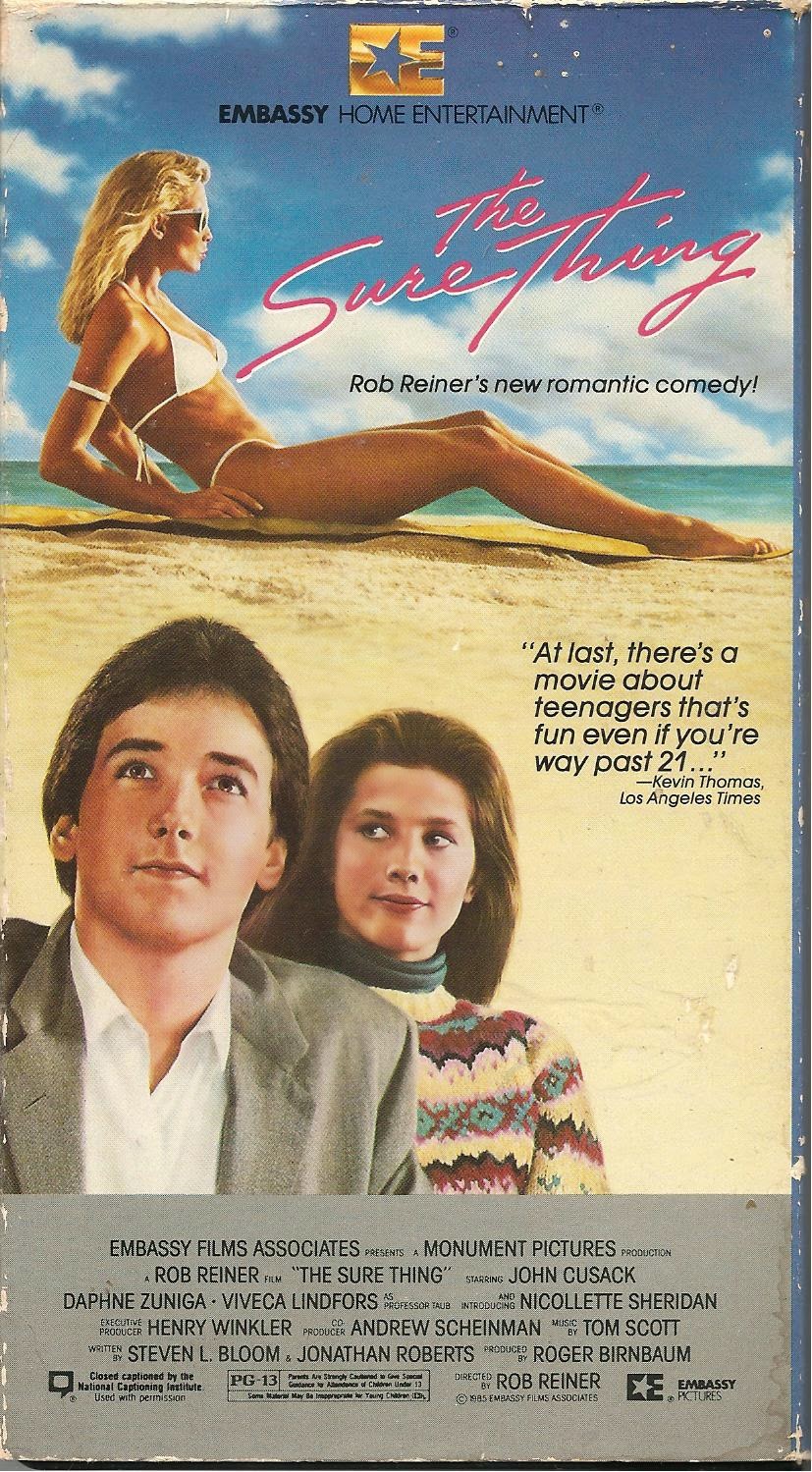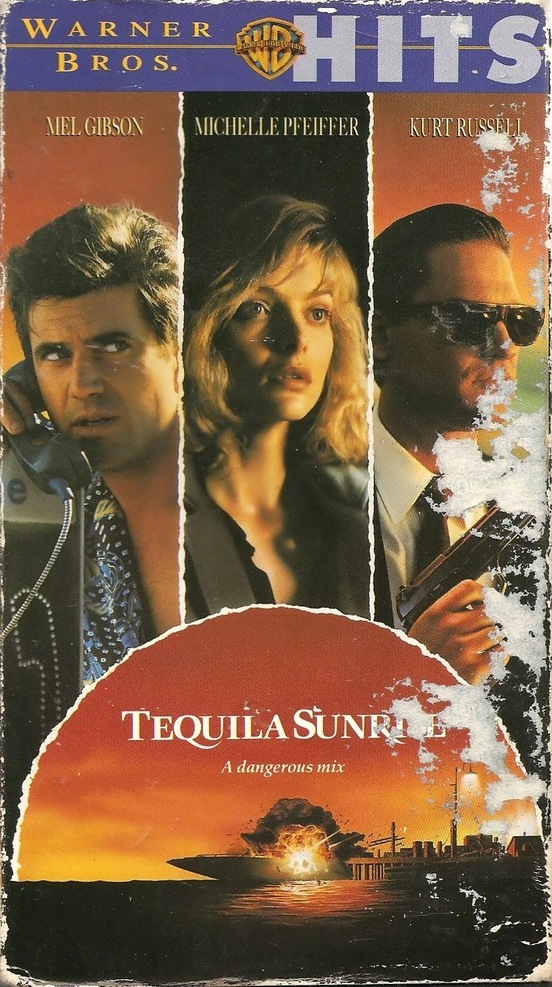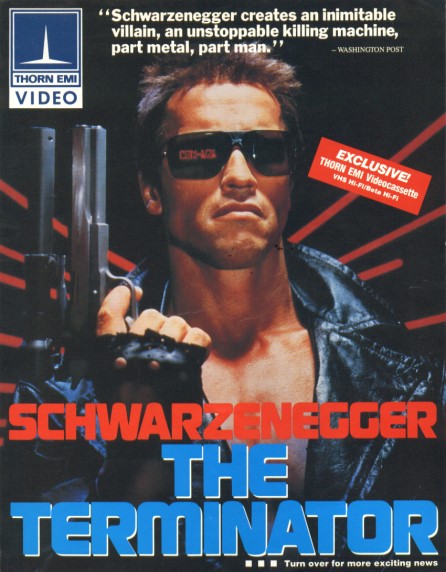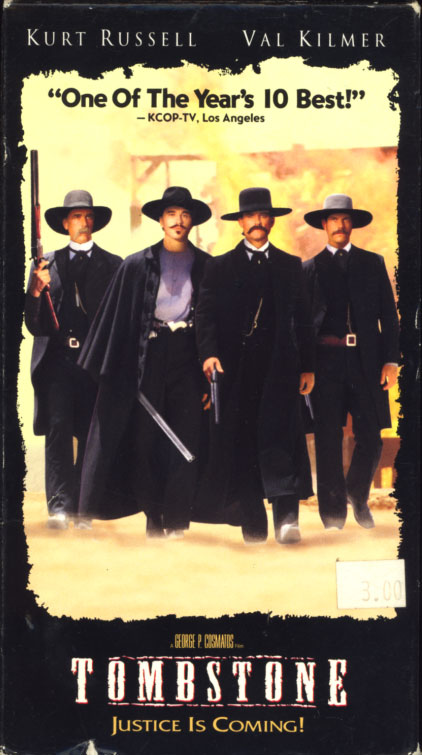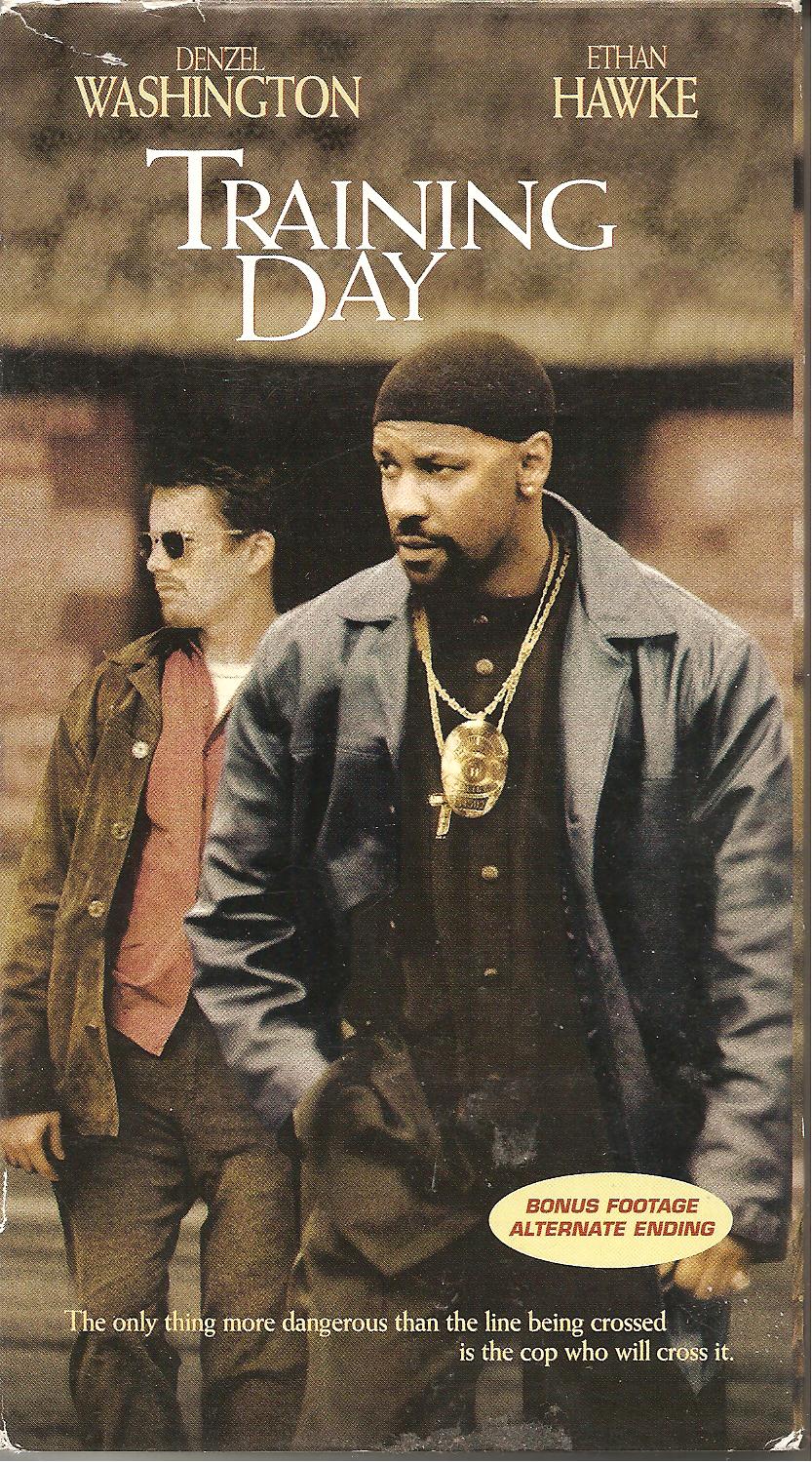 ---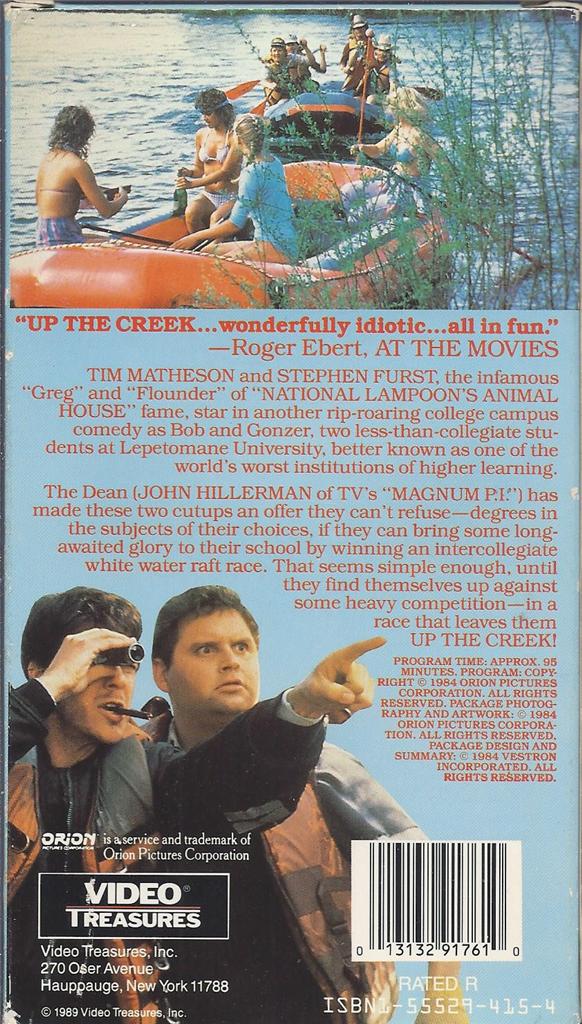 Up the Creek (1984) Comedy - R :
An uproarious comedy in which a group of wacky college students take part in a raft race down a turbulent river.
UP THE CREEK features an original soundtrack that includes songs by the Cheap Trick, Beach Boys, and Heart.

In this comedy, teams harkening from Ivy League and Military schools prove to be tough competition for a group of Lepetomane University misfits when they take part in an annual raft race.
---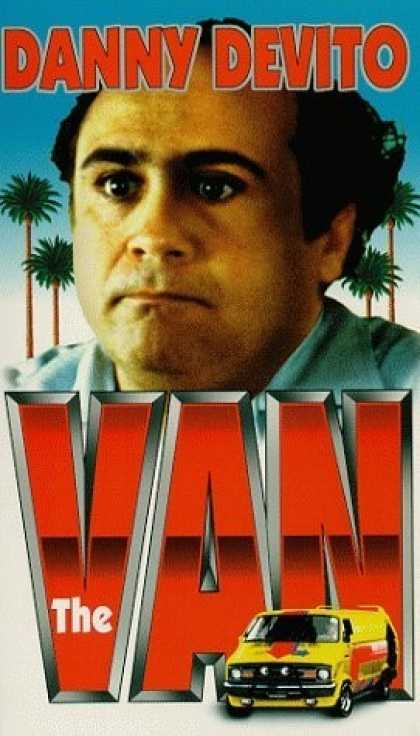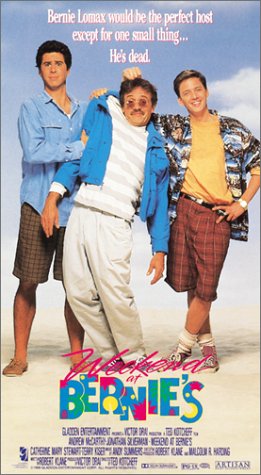 ---
What About Bob? (1991) Comedy - PG :
A successful psychotherapist loses his mind after one of his most dependent patients, a manipulative, obsessively compulsive narcissist, tracks him down during his family vacation.
---