MOTORHEAD "Bastards" 1994 Band Score Tablature Song Book TAB - $50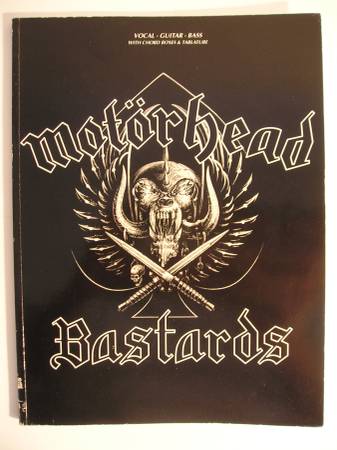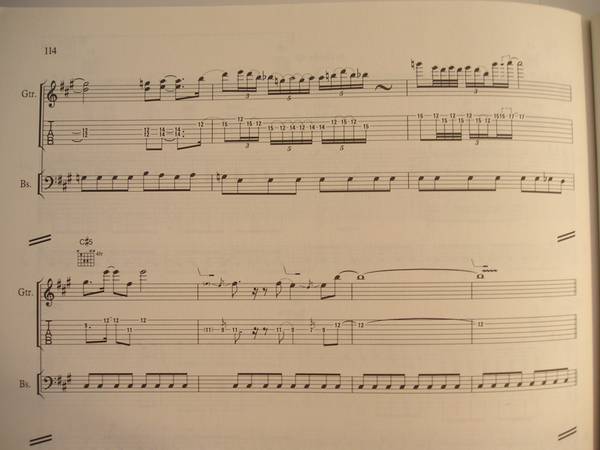 For Sale (1) USED Original Guitar Tab Book.

MOTORHEAD "Bastards" / Warner Chappell Music Ltd. Authentic Guitar-Tab Edition (out of print)
Includes Complete Guitar Solos , with Songs from the eleventh studio album by the band
Transcribed by Barnes Music Engraving Ltd

This is MOTORHEAD "Bastards" (Warner Chappell Music Ltd.) USA Guitar Tab BOOK w/vocal,guitars tab for all Solos and Rhythm Guitar Parts. Publication 1994 Edition.

1. "On Your Feet or on Your Knees"
2. "Burner"
3. "Death or Glory"
4. "I Am the Sword"
5. "Born to Raise Hell"
6. "Don't Let Daddy Kiss Me"
7. "Bad Woman"
8. "Liar"
9. "Lost in the Ozone"
10. "I'm Your Man"
11. "We Bring the Shake"
12. "Devils"

This songbook is 116 pages and does NOT contain ALL The Band parts. ( Guitar & Vocals Only )
also includes Bass Score but this part only has notes, no tab .

Condition; (NEW)

USA GUITAR TAB (Tablature) IS THE MOST ACCURATE IN THE WORLD!

Shipping/handling is $7 in the usa .