The Best of Ozzy Osbourne & Black Sabbath Song Book Guitar Tablature - $22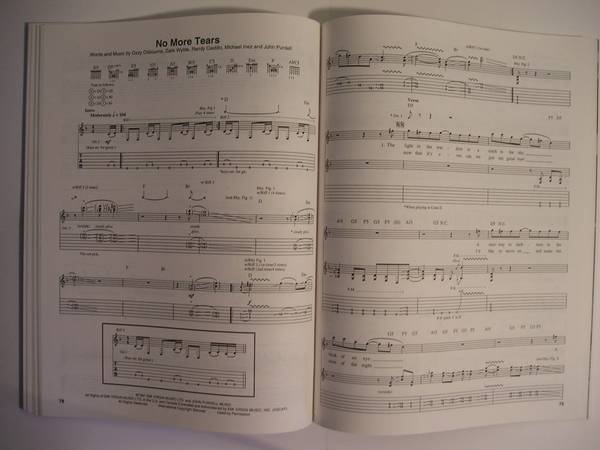 The Best of Ozzy Osbourne Tablature Book* (Guitar Recorded Versions) Guitar TAB

This is Ozzy Osbourne "The Best of Ozzy Osbourne" Hal Leonard Music USA BOOK w/vocal, guitars tab (solos also).

ARTIST - Ozzy Osbourne
TITLE OF SONGBOOK - The Best Of Ozzy Osbourne
CONDITION - Brand New. Pages are in excellent condition.
PUBLISHER - Hal Leonard Publishing, 1993
INFO - Contains guitar music for 14 songs: Black Sabbath, Bark At THe Moon, Crazy Babies, Crazy Train, Flying High Again, Goodbye To Romance, I Don't Know, Mama I'm Coming Home, Mr. Crowley, No More Tears, Paranoid, Shot In The Dark, Suicide Solution, War Pigs.

This songbook is 128 pages and does NOT contain ALL The Band parts. ( Guitar & Vocals Only )
The song titles and lyrics is in English.

Condition; (New).

USA GUITAR TAB (Tablature) IS THE MOST ACCURATE IN THE WORLD!

Shipping/handling is $5 in the usa .