RATT Self Titled / (JAPAN) Guitar Tab BOOK - $100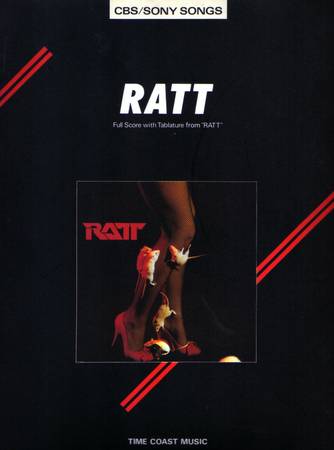 RATT Self Titled / CBS SONY Japan Guitar-Tab Edition
(Rare & Out Of Print)

Includes Complete Robbin Crosby & Warren De Martini Guitar Solos , with all Song from Album .

Sweet Cheater
You Think Youre Tough
U Got It
Tell the World
Walkin The Dog

This is RATT "Self Titled" 1st studio album / (CBS Sony Song) JAPAN Guitar Tab BOOK w/vocal,guitars tab for all Solos and Rhythm Guitar Parts.
Publication 1983 Edition.

This songbook is 80 pages and does NOT contain ALL The Band parts. ( Guitar & Vocals Only )

Condition; (NEW)

Band Score of Japan is the world's best quality!

Shipping/handling is $5 in the usa.