Rush Bass Anthology : Warner Bros. (Authentic Bass Tab Edition) - $20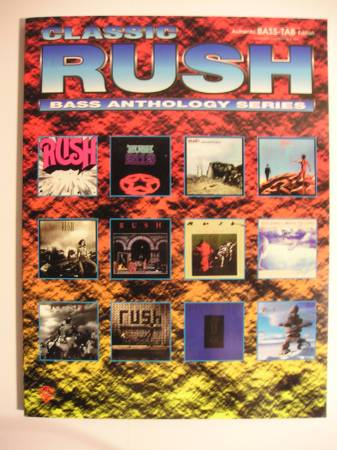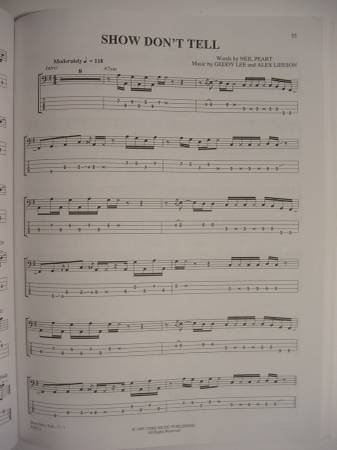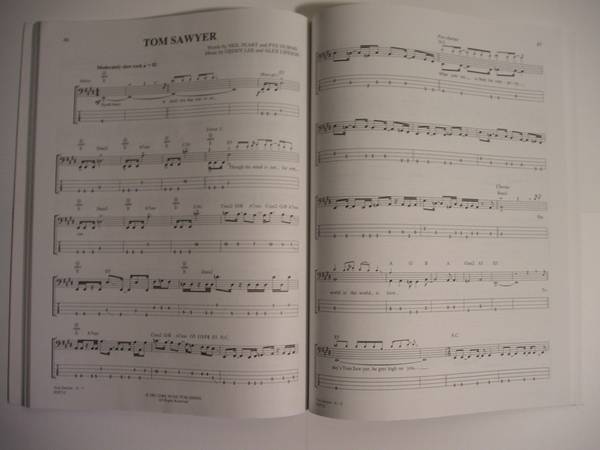 Rush Bass Anthology Book* (Authentic Bass Tab Edition) BASS TAB

This is Rush Bass Anthology Series "Authentic Bass TAB" Warner Bros. Authentic Bass-Tab Edition USA BOOK w/vocal,bass guitars tab
published in 1997 by Core Music Publishing

20 songs from select albums 'Titles are: Closer to the Heart * Cold Fire * Distant Early Warning * Dreamline * Free Will * La Villa Stangiato * Limelight * New World Man * Presto * Red Barchetta * Roll the Bones * Tom Sawyer * Show Don't Tell * The Spirit of Radio * Test for Echo * The Trees * 2112: Overture/Tales of Syrinx * Working Man * Xanadu * YYZ..

This songbook is 142 pages and does NOT contain ALL The Band parts. ( Bass Guitar & Vocals Only )
The song titles and lyrics is in English.

Condition; (Like New).

USA BASS GUITAR TAB (Tablature) IS THE MOST ACCURATE IN THE WORLD!

Shipping/handling is $5 in the usa .